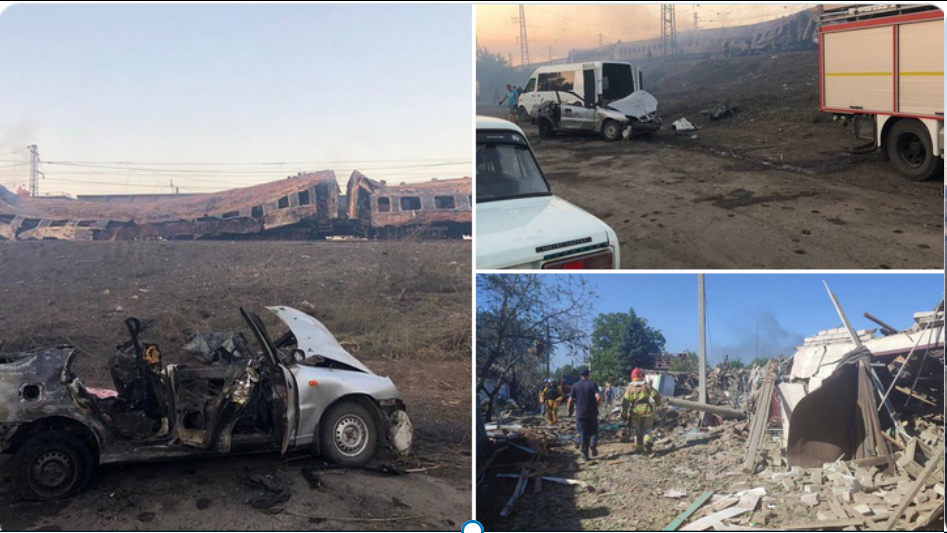 Twenty-five people are now confirmed dead after a Russian rocket attack on a train station in central Ukraine, according to Ukrainian newspaper the Kyiv Independent.
The strikes took place on Aug. 24, Ukraine's Independence Day, ahead of which Ukrainian President Volodymyr Zelenskyy warned that Russia may launch a "particularly cruel" attack on the country.
Rockets hit a train and residential areas of the town of Chaplyne in the central Dnipropetrovsk region, regional officials said, initially killing 15 and wounding at least 50. Four trains were set aflame and two children were killed in the attack, according to the presidential office's deputy head, Kyrylo Tymoshenko.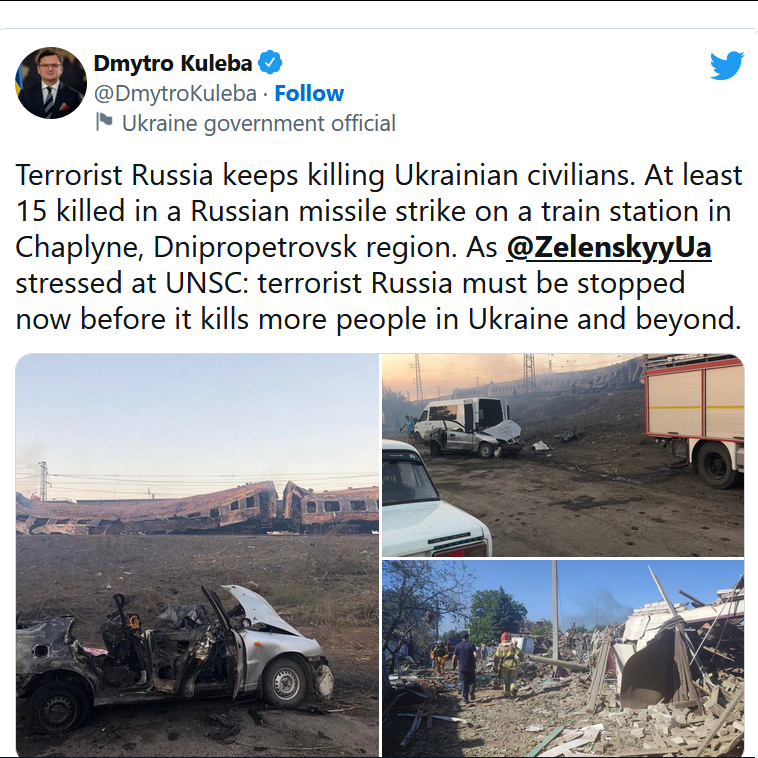 Ukrainian Foreign Minister Dmytro Kuleba posted photos of the aftermath of the strikes on his Twitter account, showing burnt-out train cars and structures reduced to rubble.
"Terrorist Russia keeps killing Ukrainian civilians. At least 15 killed in a Russian missile strike on a train station in Chaplyne, Dnipropetrovsk region," he wrote Wednesday evening.