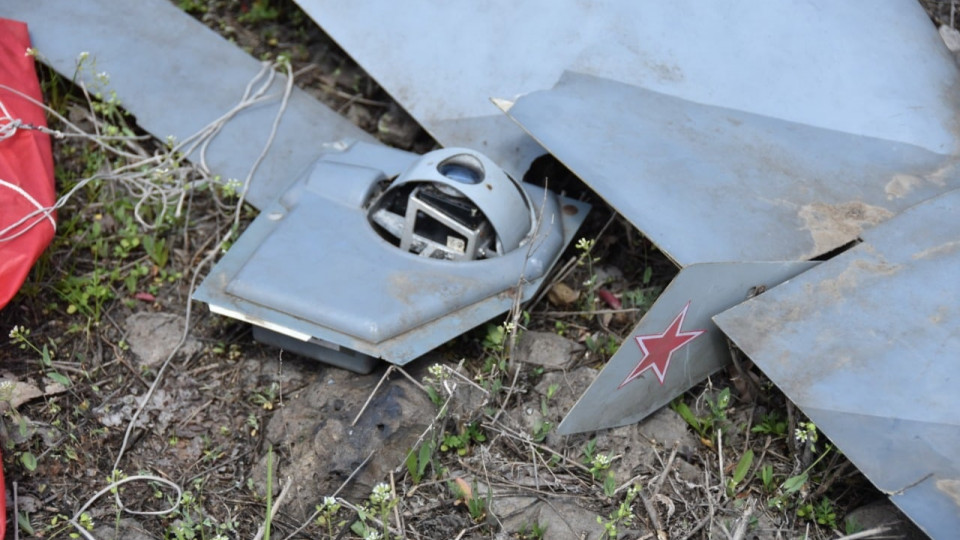 Russia's heavy use of a wide variety of drones against Ukraine has the U.S. Army rethinking its anti-drone plan, service officials said.
Much of the Army's current thinking is based on the Army's experience in Iraq and Afghanistan, said Maj. Gen. Sean A. Gainey, who runs the service's Joint C-UAS Office. In those wars, the United States could deploy very large armed drones virtually anywhere while adversaries such as ISIS were just beginning to use small drones to drop small munitions. So the United States developed and published a plan for dealing with small UAS in January 2021.
"What we're seeing in Ukraine," Gainey said, is that "when you scale this capability from a small quadcopter all the way up to a larger group three" —a drone that weighs around 1,300 pounds and flies at 1,800 feet—"and are able to leverage [intelligence, surveillance and reconnaissance] to put other effects of other systems to bear, [it] really shows the importance of having counter UAS at scale, not just at a fixed site."
The Army is trying to equip at least two divisions with new anti-drone weapons by Sept. 30, he said at an AUSA event on Tuesday. The Defense Department plans to spend $668 million on research into new anti-drone tech and $78 million on procurement of new technologies for the next fiscal year (starting in September and ending in October, 2023.)
"So we're not hamstrung from a UAS attack and not being able to defend all the way down to the forward lines," Gainey said.
Those capabilities can take a variety of forms; the military is already working with hunter drones and laser and microwave guns. And they're looking to experiment with more as soon as next month at a new tech demonstration, said Gainey. But new experimental capabilities should work with the Army's Forward Area Air Defense Command and Control, or FAAD C2, software to better coordinate detection and delivery of effects, he said.
Russia has made large and small drones a key feature of its campaign against Ukrainian forces but the war has also shown how drones, in the hands of a poorly-trained or poorly motivated force, can also be a liability. For instance, downed Russian UAVs have produced intelligence gains for Ukraine, as when Ukranians were able to collect information about a Russian base from footage left on the memory card of a captured drone.
According to Sam Bendett, an adjunct senior fellow at the Center for a New American Security and an adviser at the CNA Corporation, Russian Telegram channels supporting the war are full of advice for drone operators on proper operational security tactics. "Do not launch UAVs from (military) checkpoints or even near them," reads one post. "A lot will be visible from above if the UAV is lost or the video/telemetry radio channel is intercepted."