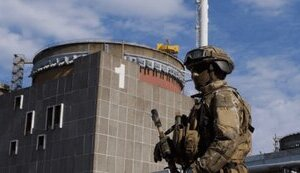 Russia is not going to demilitarize the zone around the ZNPP
"There is no question of creating a demilitarized zone around the Zaporizhzhia NPP," he said.
At the same time, Peskov added, the Russian Federation considers the IAEA mission to the Zaporizhzhia NPP necessary, its possible modalities will be discussed on the spot.
"The mission will enter the territory of the ZNPP from the territory controlled by Ukraine," Peskov said.