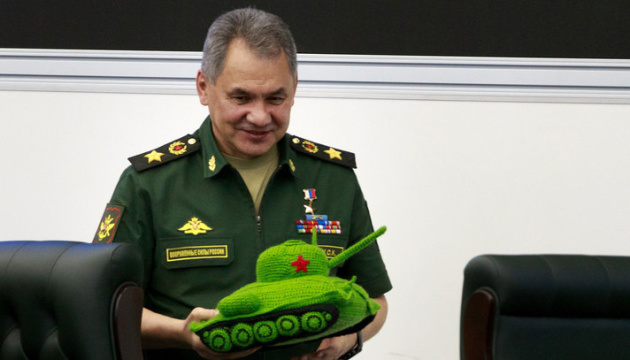 The reputation of Minister of Defense of the Russian Federation Sergei Shoigu among the soldiers and officers of the Russian army is at an extremely low level.
The UK Ministry of Defense said this in its latest intelligence update on the situation in Ukraine, Ukrinform reports.
"Recent independent Russian media reports have claimed that due to the problems Russia is facing in its war against Ukraine, Russian Defence Minister Sergei Shoigu is now being side-lined within the Russian leadership, with operational commanders briefing President Putin directly on the course of the war," the report says.
According to the British ministry, Shoigu has likely long struggled to overcome his reputation as lacking substantive military experience, as he spent most of his career in the construction sector and the Ministry of Emergency Situations.
"Russian officers and soldiers with first-hand experience of the war probably routinely ridicule Shoigu for his ineffectual and out-of-touch leadership as Russian progress has stalled," the report says.
As reported by Ukrinform, in February, Sergei Shoigu offered Ukraine's Minister of Defense Oleksiy Reznikov to sign the act of surrender, but Reznikov replied that he could only accept the capitulation from the Russian side.
iy
---
Source: Russian military ridicules Shoigu for ineffective leadership - British intelligence