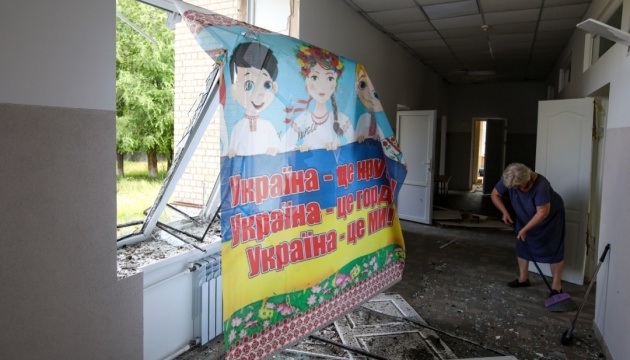 Since the Russian full-scale invasion of Ukraine, as of September 2, a total of 228 children are considered missing.
That's according to the press service of the Prosecutor General's Office, Ukrinform reports.
"Data from the 'Children of War' state portal of affected children as of September 2, 2022: 228 children missing, 7,297 deported, 5,247 found, and 53 returned," the statement reads.
Juvenile prosecutors say as a result of the Russian armed aggression toward Ukraine, 380 children were killed and more than 737 were injured.
According to official data, in total, as of the morning of September 2, more than 1,117 children were affected in Ukraine as a result of the full-scale invasion.
It is noted that these numbers are not final, as efforts are underway to verify data incoming from the zones of active hostilities, as well as from the temporarily captured and liberated territories.
The largest numbers of affected children were reported in Donetsk region (388), Kharkiv region (204), Kyiv region – (116), Chernihiv region (68), Mykolaiv region (67), Luhansk region (61), Kherson region (55), and Zaporizhia region (46).
Among the latest cases, on August 31, a teenage boy, 13, was injured by Russian shelling in the town of Balaklia, Kharkiv region.
In total, according to the agency's report 2,328 educational facilities were damaged due to Russian bombing and shelling, of which 289 were completely destroyed.
As reported, Deputy Prime Minister, Minister for Reintegration of the Temporarily Occupied Territories of Ukraine Iryna Vereshchuk said that currently most parents with children seek to evacuate Kherson and Zaporizhia regions.
Photo: AA
---
Source: Russian war in Ukraine leaves 228 children officially missing