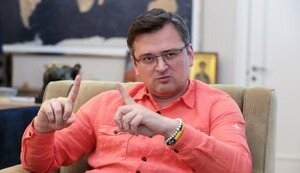 Russia is trying to take the Zaporizhzhia NPP from Ukraine so that it cannot save the European Union from the energy crisis with its electricity.
This was announced by the Minister of Foreign Affairs of Ukraine, Dmytro Kuleba, on Twitter, commenting on the deactivation of the ZNPP, Censor.NET reports.
"Ukraine can help the EU alleviate the energy crisis this winter by exporting electricity. That's why Russia is trying to seize the Zaporizhzhia NPP and hinder us. Ukraine and the EU are in the same boat: we must stay together and defeat Putin before he brings us all more problems ", he said.
It will be recalled that on September 5, as a result of constant shelling by the occupiers of the Zaporizhzhia NPP, the last line connecting the ZNPP node to the energy system of Ukraine was disconnected.