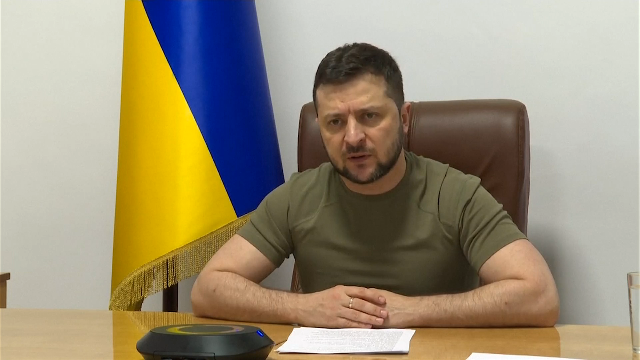 There is speculation that it will be difficult for Russia to hold referendums in the occupied areas in Ukraine, as Ukrainian forces are stepping up their offensives in those areas.
Ukraine's President Volodymyr Zelenskyy said in a video released on Sunday that his forces had retaken two settlements in the country's south and one in the east.
He also said a Ukrainian brigade "took good steps, advanced and regained certain heights" in an area stretching from Lysychansk in the eastern region of Luhansk to Siversk in the neighboring Donetsk region.
Ukraine began its latest military campaign in August to retake its territories in the southern areas, including the Kherson region.
The Russian defense ministry said on Sunday that all Ukrainian operations and counterattacks have failed.
But, the US-based think tank, Institute for the Study of War, reported on Sunday that the Ukrainian counteroffensive is making verifiable progress in the south and the east. It also noted that Ukrainian forces are working to starve the Russians of necessary supplies, disrupt their command and control, and weaken their morale.
Britain's defense ministry on Monday pointed out that Russia's political goal of the Donbas operation almost certainly remains to secure the whole of Donetsk region.
The ministry also said that the Ukrainian authorities have claimed that Russian forces are now under orders to complete this mission by September 15.
The ministry added that the Russian forces are highly unlikely to achieve this, which will further complicate Russia's plans to run referendums on the occupied areas.
Russia is reportedly preparing to hold referendums as early as September 11 in the areas now under its control, with the aim of annexing those regions.
But observers say a growing Ukrainian resistance is making it difficult to carry out the referendums as planned.