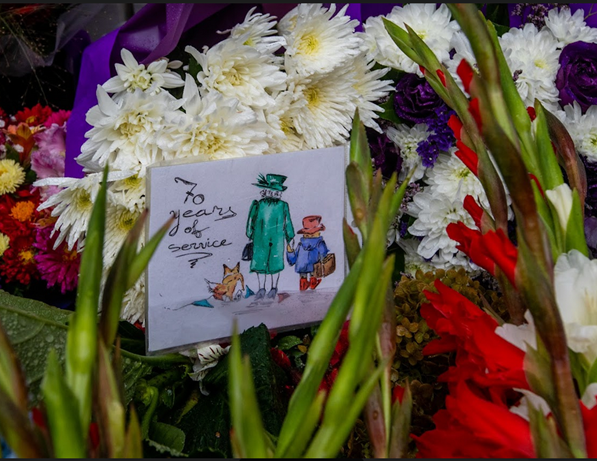 On September 9-10, Kiev's residents and guests of the capital came to the Embassy of the United Kingdom of Great Britain and Northern Ireland to extend their deep condolences to the Royal family and people of the United Kingdom over the death of Queen Elizabeth II.
Britain's longest-serving monarch died peacefully at the age of 96. Queen Elizabeth II exemplified selfless leadership and public service over more than 70 years. Her unwavering, lifelong dedication will be long remembered. She was a role model and inspiration for millions, also here in Ukraine, She will remain unforgotten. She will be missed.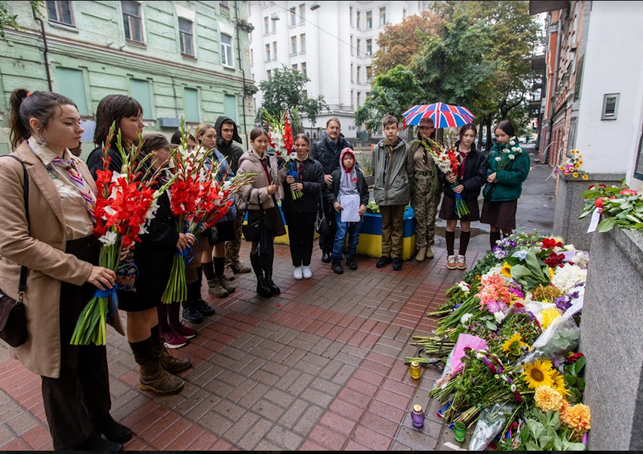 Ukrainians are together with the Royal family and all those who mourn Queen Elizabeth II in the UK and worldwide.
Ukraine's President Volodymyr Zelinsky extended his "sincere condolences" to the royal family, the entire UK, and the British Commonwealth over the "irreparable loss." "Our thoughts and prayers are with you," he said on Twitter.
Ukrainians respected her Majesty for being a model of service and loyalty to the people of Great Britain and the Commonwealth, and most of all for her unconditional support and assistance to Ukraine in repelling full – scale Russian aggression.
"I recently came from the East and this is the least I can do in response to support for the Armed Forces of Ukraine," 19 – year-old Ivan explained his participation in the action.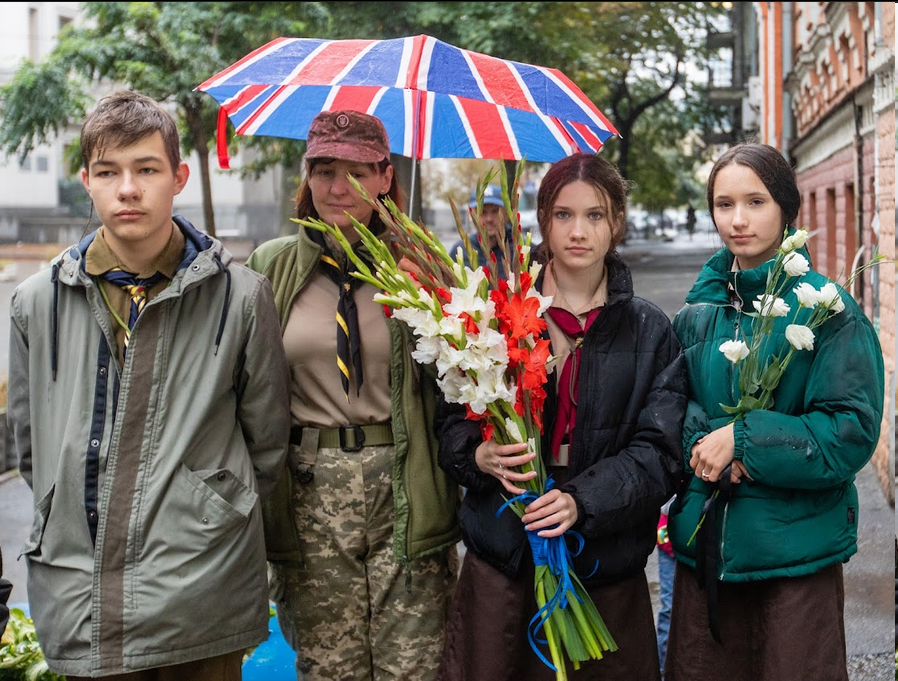 Representatives of the Kiev branch of the National Scout organization of Ukraine "Plast" also joined the action, because Queen Elizabeth II was also a scout.
"For every member of our organization, this is a special ceremony. Her Majesty Queen Elizabeth II was a glorious representative of the Scout movement. Her example inspires us – new generation of the Scout movement in Ukraine , called "plastun". Like her, we are engaged in educating the younger generation," Ruslana Filimonova, one of member of Kiev branch organization "Plast", says.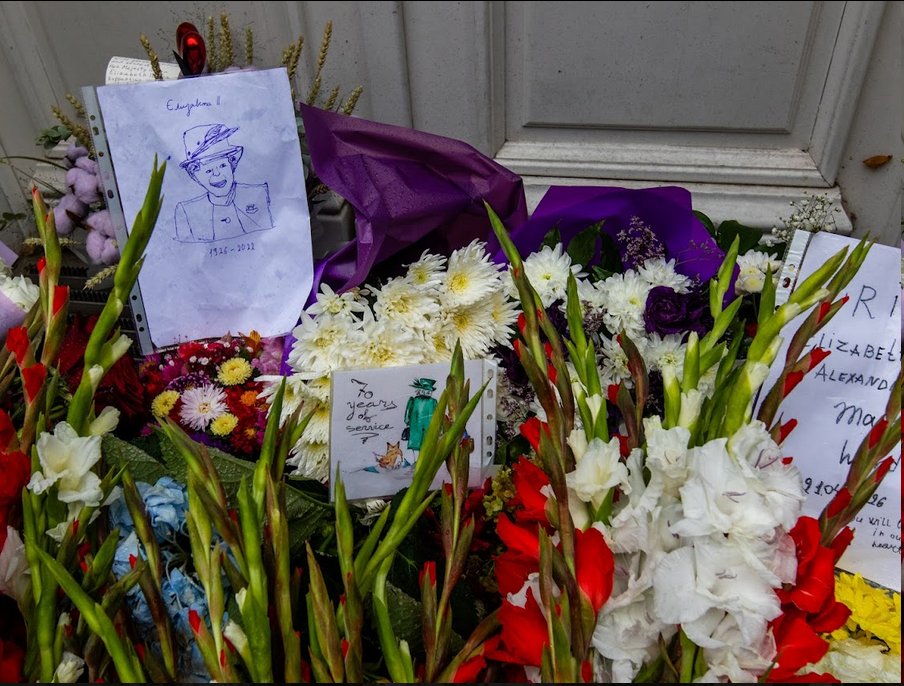 To honor the memory of Her Majesty Queen Elizabeth II in Kiev at the address: 9, Desyatynna St., Kyiv (Embassy of the United Kingdom of Great Britain and Northern Ireland in Ukraine).