In Russian-occupied Kherson, local police officers appointed by Russian invasion forces are massively filing resignation papers.
That's according to an informed source in law enforcement, who spoke with Ukrinform.
The agency's interlocutor says, against the backdrop of the Ukrainian Army's recent battlefield successes in the region, the number of police officers, who are ready to quit service after flipping to the Russian side just months ago, has increased significantly.
The turncoats cite their superiors' inability to ensure proper working conditions" as a formal reason behind their intention to step down.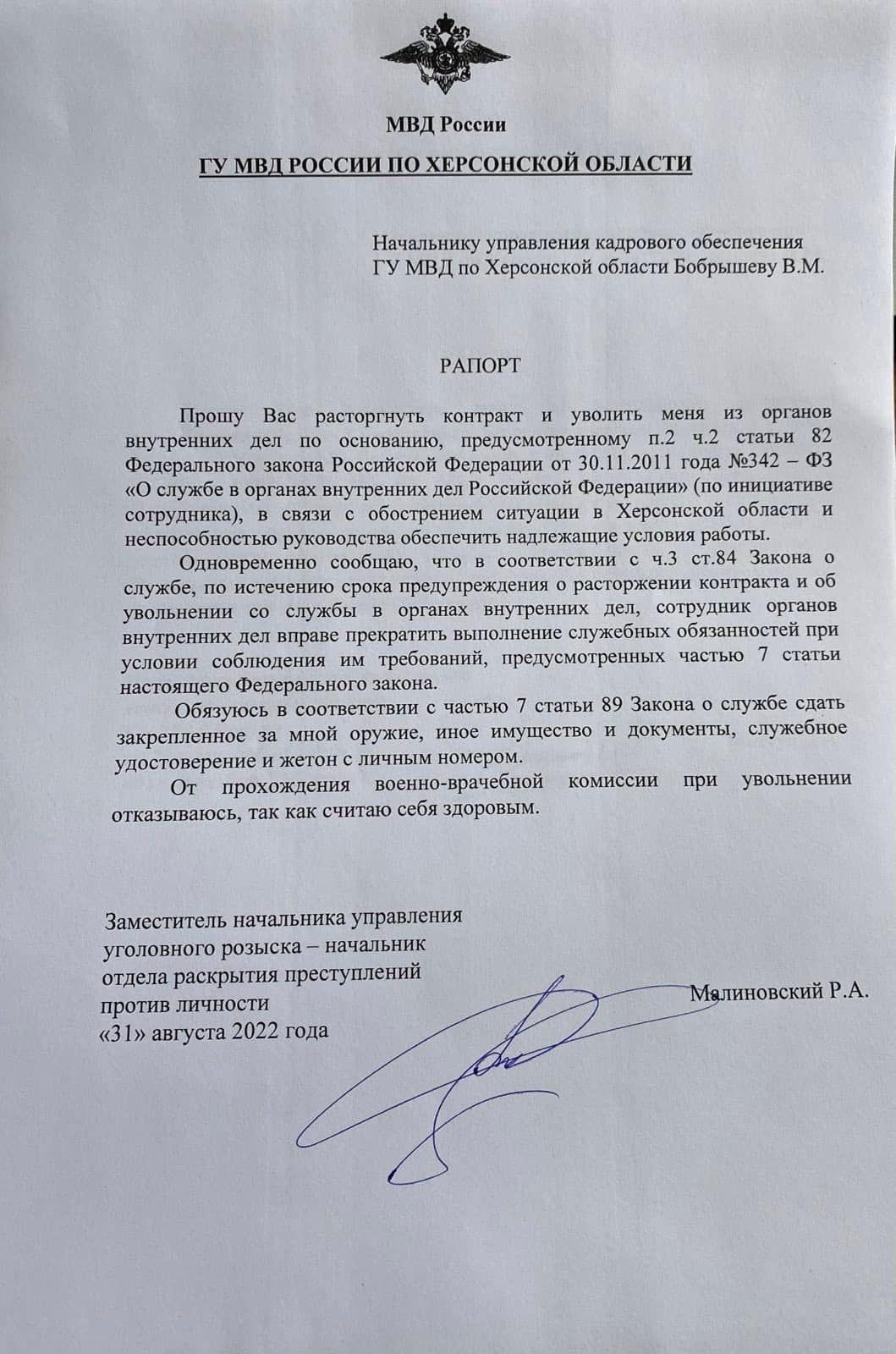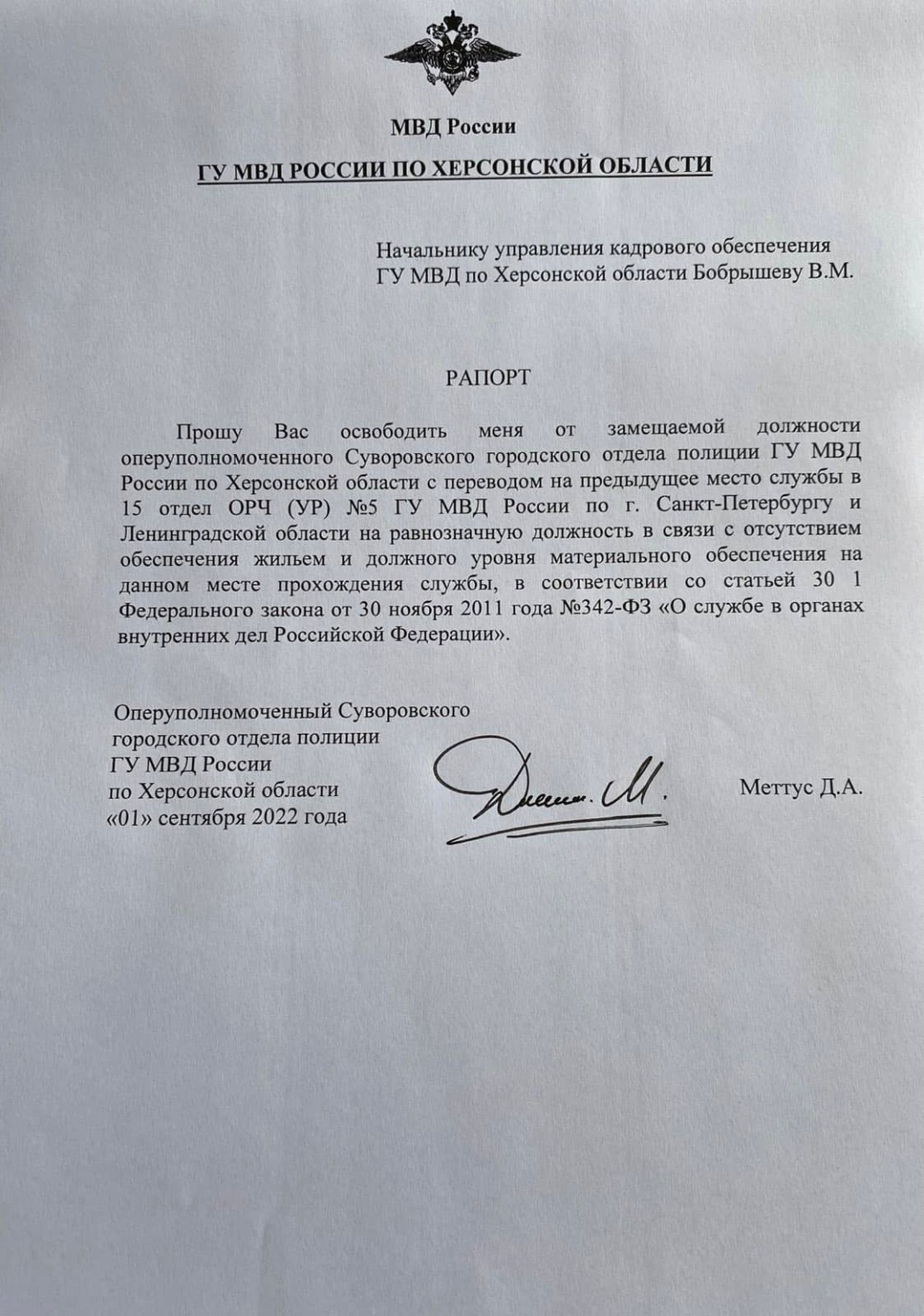 One such resignation report was submitted by Rostyslav Malinovsky, a local traitor who had joined the so-called "Main Directorate of the Ministry of Internal Affairs in Kherson region", as established by the SBU security service.
He is willing to step down from the position of "deputy head of the criminal investigation department," asking to terminate his contract "in connection with the worsening of the situation of Kherson region."
Another "policeman" working in the captured Kherson region, D.A. Mettus, apparently a Russian national, is asking to be relocated to his previous duty station in Russia's St. Petersburg. Being a "supervisor of the Suvorov City Police Department of the Main Department of the Ministry of Internal Affairs of Russia in Kherson region," requests relocation allegedly "due to the lack of housing and an adequate level of financial support" in Kherson.
According to the source, the general moods among Russian military and security forces in the occupied territories of Ukraine imply they want to "quit and flee."
As reported, over the past day, September 13, the Ukrainian military in the Southern war zone eliminated 121 Russian invaders, as well as destroyed scores of military equipment and hit ammunition depots and three command and control points.
---
Source: Police officers in Russian-held Kherson sees surge of resignation reports - source