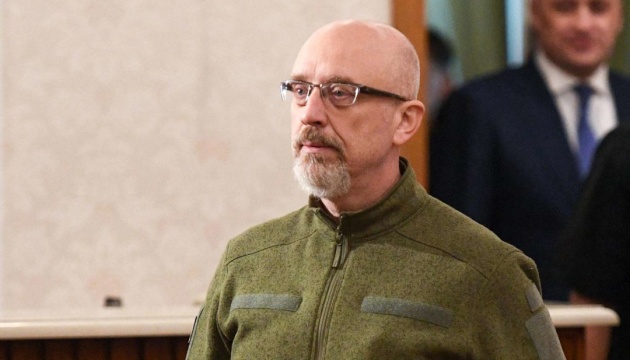 The unbreakable defenders of Mariupol carried out the order – they bound down a whole grouping of Russian troops with their fighting, and also preserved their own lives.
That's according to Ukraine's Defense Minister Oleksii Reznikov, Ukrinform reports.
"They were given the order to defend Mariupol, to restrain the enemy. They bound an entire grouping of orcs with the fight they put up. They didn't let the occupiers pass any farther. The new command order was no less difficult. No, it wasn't to hold their ground until they all die. The order was 'Preserve your lives!'… Captivity became hell for them. It was a torture chamber. But the spirit of the Ukrainian people can't be broken. The thirst for liberty and freedom can't be destroyed. They fulfilled the order again – and they survived. Now they are safe," the minister said.
Reznikov emphasized that out of 215 heroes, there are 188 Azovstal defenders, including 108 servicemen with the Azov Regiment, National Guardsmen, Marines, border guards, policemen, territorial defense forces, and SBU operatives. Currently, the five released Azov commanders will remain in Turkey, where they are safe. Also, 10 foreign nationals were released from captivity: five Britons, two Americans, as well as citizens of Morocco, Croatia, and Sweden, who are returning home.
At the same time, the Minister of Defense emphasized that Ukraine should do everything to rescue everyone still being held by Russia
"To this end, it is important to believe in the best and trust each other. Trust the military and political leadership of your country. Trust and keep things in order. The more occupiers we capture, the greater the chance that all our boys and girls will return home. We are on the side of light, and power and truth are with us. And this light will defeat darkness!" noted Reznikov.
As reported earlier, on September 21, as a result of a major swap effort, more than 200 Ukrainian defenders, as well as 10 foreign nationals, were released from Russian captivity. Viktor Medvedchuk, Vladimir Putin's main political operative in Ukraine in pre-war times, who was charged with high treason, and 55 Russian military servicemen, were handed over to the Russian side.
Photo: Ukrainian President's Office
---
Source: The more invaders we capture, the greater the chances that all our people will return home - Reznikov