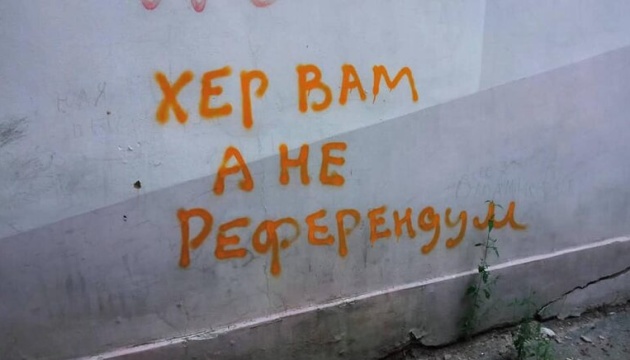 Dmytro Lubinets, the Verkhovna Rada Commissioner for Human Rights, compiled a list of Kremlin-hired "observers" for pseudo-referenda in temporarily occupied areas.
Lubinets calls on the Security Service of Ukraine and the Ministry of Foreign Affairs to respond to the illegal stay of the said persons on Ukrainian soil, according to Ukrinform.
"Our team analyzed open sources. For the most part, these 'referendum observers' are long-time Kremlin stooges. It can be seen that the Russian Federation (compared to 2014) is finding it increasingly difficult to find someone who would look respectable and be ready to cooperate with an aggressor and terrorist power. But despite massive war crimes being committed, such people still exist," the ombudsman noted.
The commissioner appealed to the Security Service and the Ministry of Foreign Affairs "to take appropriate action and respond to the illegal crossing of the Ukrainian border by foreigners, their stay in temporarily occupied territories and participation in 'referendums' that call into question the territorial integrity of Ukraine and threaten its independence and sovereignty. It is necessary to demand from the governments of countries to hold their citizens accountable (in political and legal planes)".
Lubinets also believes that Ukraine, as well as other democracies, should declare such individuals personae non grata.
---
Source: Ombudsman calls on MFA, SBU to address issue of foreign "observers" in sham referenda