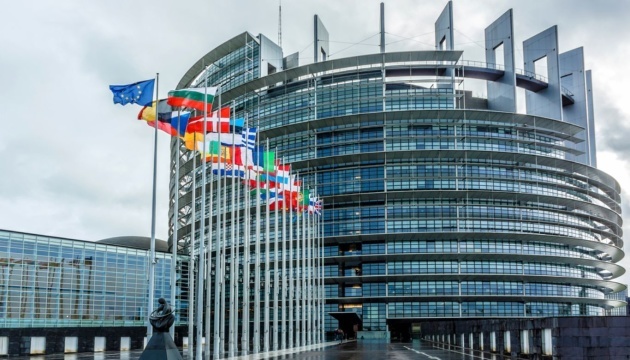 Members of the European Parliament, representing almost all key political groups, issued a joint statement condemning the illegal and sham referenda that Russia is trying to hold in the temporarily occupied territories of Ukraine.
"We condemn the organisation of so-called referendums in the territories of Ukraine temporarily occupied by Russia, which we consider illegal, the results are politically predetermined and will not be recognised. These illegal attempts further undermine Ukraine's sovereignty, territorial integrity and independence and is a severe breach of international law and international agreements, including the UN Charter, Helsinki Final Act, Paris Charter and Budapest Memorandum," reads the joint statement by members of the European Parliament on the illegal referendums held by Russia in the occupied territories of Ukraine, signed by 60 MEPs.
In their joint statement, MEPs underscore that Russia's attempts to legitimise the occupation and annexation of territories in the Luhansk, Donetsk, Zaporizhzhia and Kherson regions is a further dangerous escalation of war of aggression. These actions replicate the scenario of the 2014 occupation and annexation of Crimea. We understand these actions as Russian desperation in response to Ukraine's military advance in recent weeks, when part of the territories occupied by Russia were liberated.
"The testimonies of the Ukrainian people from the liberated territories, as well as the mass graves of persons who resisted the Russian occupation, confirm that in the temporarily Russian-occupied territories of Ukraine, fundamental freedoms and rights are being disregarded. In those territories, people live in conditions of repression, including forced deportation, they are not free to express their opinions and there are no conditions for holding elections that meet international standards," the MEPs stressed.
The MEPs call on the European Union and its Member States to give a "fitting response", including a full embargo on Russian fossil fuels, new sanctions on Russian goods, and exclusion from the G20 and other multinational cooperative organisations, personal sanctions against those involved in organising illegal referendums.
"We express our unwavering support for Ukraine and its people righteously defending their freedom and independence, as well as our European ideals and values. We call on the EU, its Member States and international partners to continue to uphold Ukraine's sovereignty and territorial integrity, to provide all possible assistance to Ukraine and its people and to increase the scale of military support,"
the joint statement reads.
As reported, EU's High Representative said on behalf of all 27 Member States that the so-called Russian "referendums" in the captured territories would not be recognized by the international community and would not have any legal consequences.
ol
---