Ukrainian law enforcement have registered 52,596 crimes related to the full-scale invasion on the part of Russia.
This was reported by the press service of the Prosecutor General's Office on Telegram, Ukrinform saw.
In particular, the number of registered crimes of aggression and war crimes stands at 36,281, of which: 34,944 are related to violations of the laws and customs of war, 73 – to planning, preparation, initiation and waging of a war of aggression, 31 – to the propaganda of war, and 1,233 are other crimes.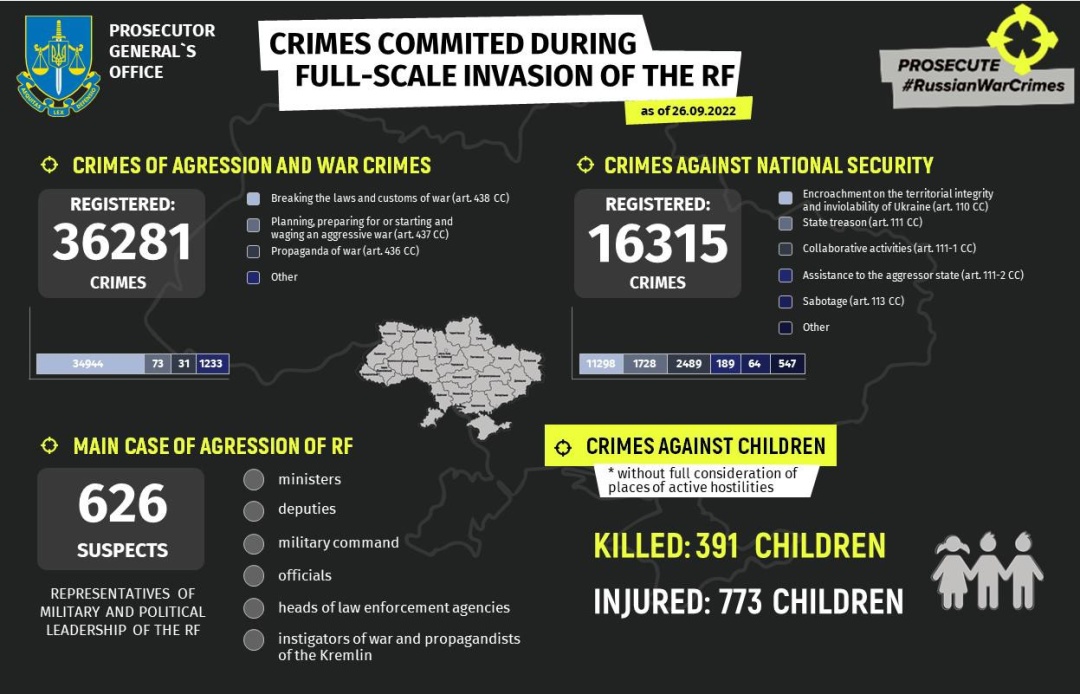 Law enforcement also registered 16,315 crimes against national security, of which: 11,298 – in relation to encroachment on the territorial integrity and inviolability of Ukraine, 1,728 – to treason, 2,489 – to collaboration with the enemy, 189 – to aiding the aggressor power, 64 – to sabotage, and 547 – other crimes.
As reported, another torture chamber set up by the Russian forces was discovered in the liberated village of Lyptsi, Kharkiv region.
---