In the liberated town of Vovchansk, Kharkiv region, as part of the ongoing "stabilization measures," the Security Service of Ukraine (SBU) detained a local traitor who had helped Russian troops capture the settlement.
The culprit had earlier been declared wanted, the SBU reports, according to Ukrinform.
"The Security Service of Ukraine continues a comprehensive purge of the de-occupied territories of Kharkiv region. As part of the stabilization measures in Vovchansk, SBU operatives detained a local resident who had been wanted for treason," the statement reads.
According to the inquiry, a local man, 45, known in criminal circles by an alias "Chyzh", flipped to the Russian side at the onset of the invasion, helping the Russians do subversive work against Ukraine.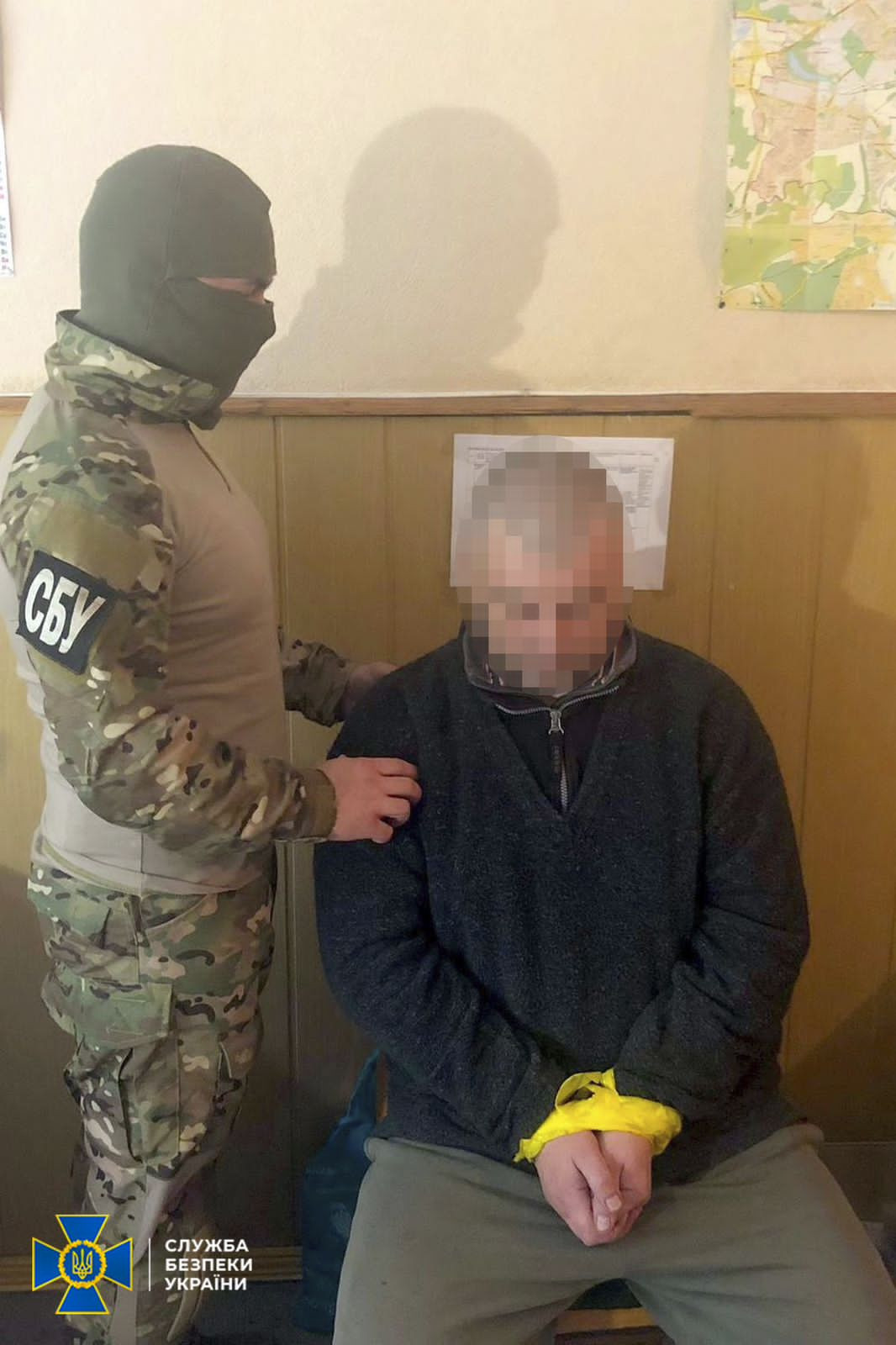 In March, the perpetrator organized the illegal collection of signatures for the resignation of the incumbent mayor of Vovchansk, intending to arbitrarily take up his position. The traitor tipped the invaders about the names and addresses of Ukrainian law enforcement officers living in town.
The culprit is also believed to have been supplying the Russian military with fuel, food, construction materials, etc. On his tips, the invaders looted a military base of the National Guard, local gas stations and warehouses of the Vovchansk meat processing plant.
Also, "Chyzh", along with the group of Russian invaders personally raised the Russian national flag in the town center.
In May, the investigators collected enough evidence to charge the suspect with treason committed under martial law. He was immediately put on the wanted list.
After the liberation of Vovchansk, SBU operatives located and detained the traitor. He shall be remanded in custody pending probe. The suspect is facing 15 years in prison or life imprisonment.
As Ukrinform reported earlier, in Kharkiv region, the State Bureau of Investigation exposed and detained two former law enforcement officers who held leadership positions in Russian occupation security forces.
Photo: SBU
---
Source: Traitor who helped Russians capture Vovchansk now in SBU custody