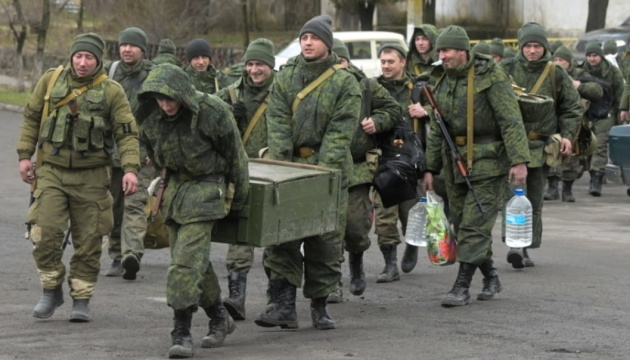 Russian authorities kicked off their covert mobilization campaign after the Russian army's first significant failures on the battlefield back in May.
That's according to the Ukrainian defense intelligence spokesman Vadym Skibitsky, who spoke on the air of the Orestokratiya show, Ukrinform reports.
"Back in May, the first signs appeared that Russia wasn't coping with the tasks they had set before themselves. Both the blitz capture of Kyiv and full occupation of Ukraine failed. At the same time, the first so-called volunteers began to appear, the 'combat army reserve' was recruited, Russian private military companies began to actively hire people, and the so-called patriotic battalions emerged, to which all Russian federal entities were supposed to bring recruits. There were many examples of covert mobilization, but no one talked about it in the open," said the intelligence spokesman.
As Ukrinform reported earlier, on September 21, Russian President Vladimir Putin announced mobilization, after which activists and opposition figures in Russia called for the citizens to take to the streets in protest.
Russian Defense Minister Serhii Shoigu announced that 300,000 reservists would be called up as part of the partial mobilization move.
On September 30, Russian President Vladimir Putin signed documents on the "accession" into the Russian Federation of the puppet entities "DPR" and "LPR", as well as the territories of Kherson and Zaporizhia regions of Ukraine captured by the Russian army.
---
Source: Putin began covert military call-up back in May - intelligence