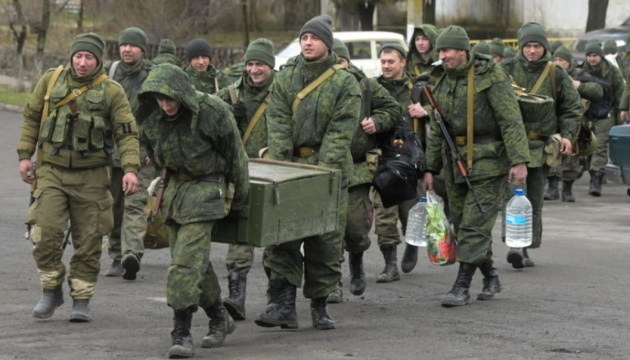 The UK Ministry of Defense believes that the Russian command will send recently mobilized reservists to strengthen the defensive positions on the right bank of the Kherson region.
The ministry said this in its latest intelligence update published on Twitter, Ukrinform reports.
It added that Russia faces a dilemma: withdrawal of combat forces across the Dnipro makes defense of the rest of the Kherson region more tenable; but the political imperative will be to remain and defend.
The ministry noted that Russia had already committed the majority of its severely undermanned airborne forces, the VDV, to the defense of Kherson.
"Therefore, Russia currently has few additional, high quality rapidly deployable forces available to stabilize the front: it likely aims to deploy mobilized reservists to the sector," the ministry said.
---
Source: Russia has few high-quality forces available to stabilize front - British intelligence