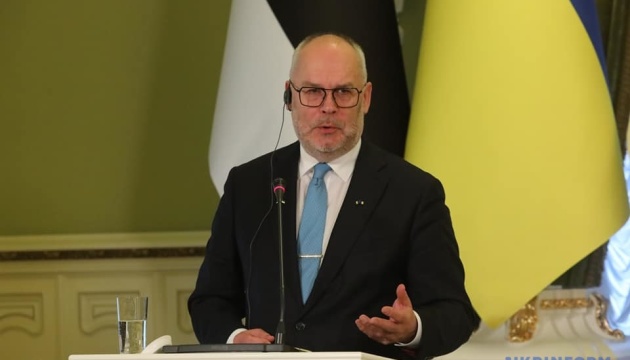 Estonian President Alar Karis has said that a Russian missile attack on residential areas in Ukraine's southeastern city of Zaporizhzhia is a crime against humanity.
He said this on Twitter, Ukrinform reports.
"Another attack on the residential area in Zaporizhzhia. It is not just a war, but a crime against humanity, the organizer of which will be punished," Karis said.
He also expressed his condolences to the relatives of the victims and the Ukrainian people.
In the early hours of October 9, the invaders fired nine S-300 and Kh-22 missiles at the residential quarters of Zaporizhzhia. Dozens of private houses, two apartment blocks and other civilian infrastructure in the city came under fire.
According to the police, 13 people were killed in the attack. Oleksandr Starukh, the head of the Zaporizhzhia regional military administration, said that 87 others had been wounded.
---
Source: Estonian president calls attack on Zaporizhzhia a crime against humanity