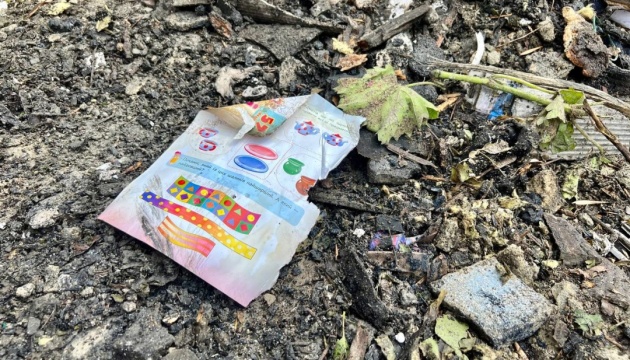 A total of 421 children deaths have been confirmed across Ukraine as a result of Russia's full-scale invasion.
That's according to the Prosecutor General's Office, Ukrinform reports.
"As of the morning of October 9, 2022, more than 1,219 children casualties were recorded in Ukraine as a result of the full-scale armed aggression by the Russian Federation. According to the official report by juvenile prosecutors, 421 children were killed and 798 – injured," the statement reads.
The report is yet to be updated as further work is underway to confirm casualties in active hostility zones, temporarily captured and recently liberated territories.
The largest numbers of children casualties were reported in Donetsk region (405), as well as in the regions of Kharkiv (252), Kyiv (116), Mykolaiv (75), Chernihiv (68), Luhansk (64), Zaporizhia (62), Kherson (57), and Dnipropetrovsk (30).
On October 6-7, as a result of a Russian shelling, two children aged 4 and 9 were injured in Zaporizhia.
Last night, the enemy again carried out a massive missile attack on the city's residential infrastructure, leaving six children injured.
Also a total of 2,608 educational facilities were damaged by Russian bombing and shelling. Of them, 313 were completely destroyed.
---
Source: Russian war in Ukraine leaves 421 children dead - prosecutors