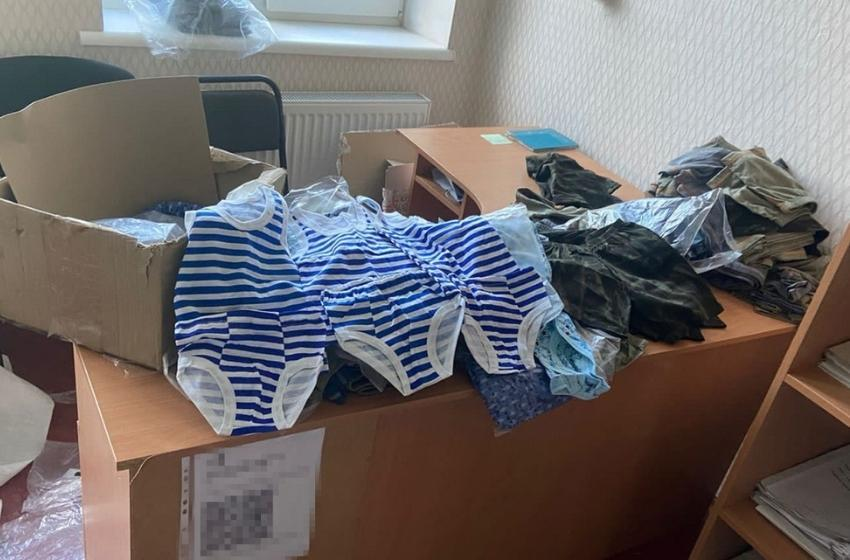 ---
In the frame of stabilization measures in the de-occupied Kherson region, SBU employees found another Russian headquarters in the village of Novooleksandrivka.
The occupiers used the premises of the village council as a base for holding a "referendum". Among the campaign materials, the law enforcement officers found a large batch of children's clothing in a militaristic style.
These items were one-to-one copies of the clothes of the Russian invaders and were intended for local residents as an incentive to come and vote in the fake election.
They also tried to bribe Ukrainians with free food.
However, when the enemy saw that local residents were avoiding participation in the pseudo-referendum, they resorted to threats and machinations.
Thus, having persuaded several collaborators to cooperate, they gave them two armed Russian servicemen each and began to "surround" each house. If people did not open the door, the occupiers still counted all those registered at the address as votes "for".
The SBU has already documented these crimes and received lists, identification data and all necessary information on each collaborator. All those involved in crimes against the foundations of national statehood will certainly be punished.
Stabilization measures in the region were carried out by employees of the SBU Departments and the National Police in the Kherson region.