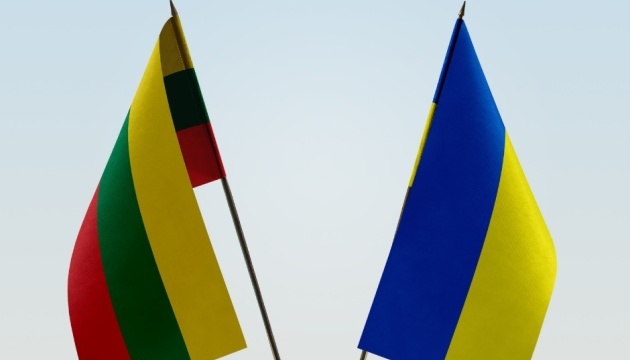 It is the responsibility of the democratic world to immediately provide Ukraine with air defense systems or interceptor aircraft and early warning radars.
This was stated by Vice Speaker of the Seimas of the Republic of Lithuania Paulius Saudargas, who made a comment to Guildhall, Ukrinform reports.
"The recent attacks on innocent people and ordinary cities in Ukraine have once again confirmed that, without any shadow of doubt, Russia is a terrorist state. This is the assessment of the democratic world," the parliamentarian said.
"And our responsibility and duty are to immediately provide Ukraine with everything that is necessary in order to win the war against a worthless aggressor, especially air defense systems, interceptor aircraft and early warning radars," summed up the Vice Speaker of Lithuania's Seimas, according to a report delivered in Russian.
Earlier, the head of the Center for Defense Reforms, coordinator of the interdepartmental platform for countering hybrid threats, operating within the framework of Ukraine-NATO cooperation, Oleksandr V. Danylyuk said that as a response to Russian missile terrorism, the West should transfer F-16 fighters and early detection aircraft to Ukraine.
Appeals to provide Ukraine with warplanes in response to acts of missile terrorism were also made in the parliaments of France, the Czech Republic, and in the European Parliament.
Thus, the French senator, head of the French Senate Defense Committee Guillaume Gontard said that Ukraine needs aviation and missile defense systems to protect the civilian population and critical infrastructure. According to the lawmaker, in the context of the intensification of Russian missile strikes, the West is responsible for delivering the necessary weapons to Ukraine.
French MEP Rafael Glucksmann noted that Ukraine should immediately receive F16 fighter jets, as well as modern air defense systems, to intercept Russian cruise missiles.
In turn, Martin Exner, a member of the Czech Senate with the ruling STAN party, said that the West should transfer combat aircraft to Ukraine to intercept Russian cruise missiles, as well as provide all the necessary weapons to repel the Russian onslaught.
---
Source: Lithuanian MP says West must send Ukraine interceptor aircraft, early warning radars