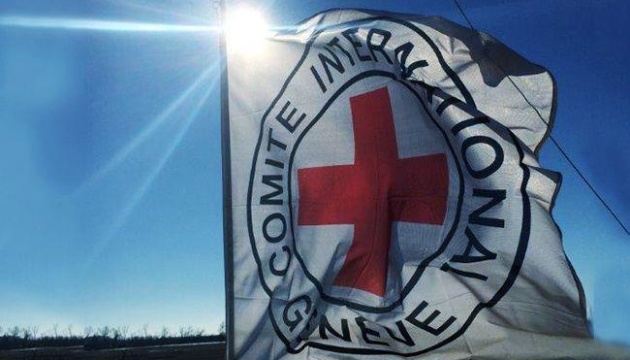 A team of 11 staff of the International Committee of the Red Cross (ICRC) is ready in Donetsk to visit any prisoners of war held in the area, including at the Olenivka penal facility. 
This is stated in the ICRC's news release published on Sunday.
As noted, their mission would be to check on the conditions of internment and treatment, deliver essential supplies, and ensure the prisoners of war can contact their families.
"Our team has been ready for months, but to this day does not have at the same time both the minimal security guarantees on the ground and the local authorisation to conduct a visit," the statement reads.
The ICRS underscores that they still do not have unimpeded and repeated access to prisoners of war despite nearly eight months of persistent demands to visit all places of detention and internment.
"We will never stop demanding access to prisoners of war until we are able to see all of them not just once, but repeatedly, wherever they are held," the ICRC notes.
As reported, on the night of July 29, a powerful explosion occurred in the territory of former penal facility No. 210 in the town of Olenivka, in the building where Ukrainian prisoners of war were kept. According to the Russian side, about 50 Ukrainian defenders were killed, and more than 70 were seriously injured. The Ukrainian military personnel, who left the surrounded Azovstal steelworks in Mariupol under the guarantee of international organizations so that they could be exchanged in the future, were held in the penal facility in Olenivka.
President Zelensky called on the ICRC to act more decisively and put pressure on Russia to be granted access to Ukrainian prisoners.
The ICRC stated that they "share the frustration regarding our lack of access to all prisoners of war held in the international armed conflict between Russia and Ukraine." The organization asked for immediate and unimpeded access to all prisoners of war.
ol
---
Source: ICRC still does not have security guarantees to visit POWs at Olenivka penal facility