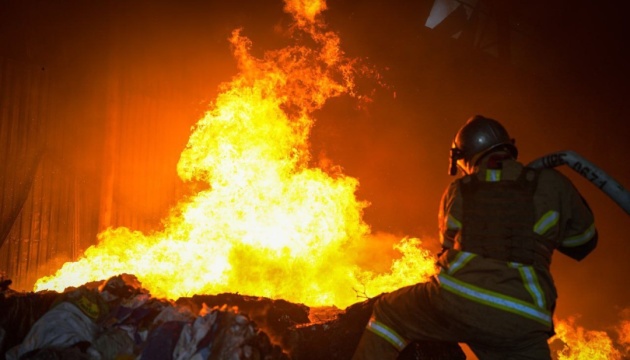 French Member of European Parliament Stéphane Séjourné, who chairs a Renew Europe Group, says Russia's strikes targeting Ukraine's critical infrastructure constitute a war crime, which must be investigated, while the international community must take seriously Kyiv's claims of an ongoing genocide of Ukrainians by the Russian forces.
That's according to the lawmaker's comment to Guildhall, seen by Ukrinform.
Strikes on civilian infrastructures in Ukraine are confirmed and are a deliberate attack on civilians and can jeopardize the functioning of essential civilian infrastructure such as hospitals. Those are clearly mentioned as war crimes according to international law. As for the first question, I would call for the international community to take the genocide claim very seriously and start investigations as soon as possible," the legislator said.
Earlier, Foreign Minister of Ukraine Dmytro Kuleba, who spoke at a briefing for foreign media, called on the international community to see Russian attacks on Ukraine's energy infrastructure as part of genocide of the Ukrainian people being committed by the Russian Federation.
British lawmaker from the House of Commons Roger Gale shared the idea that the Russian strikes targeting Ukraine's crucial infrastructure are "war crimes."
"Russian strikes on critical infrastructure, throughout Ukraine, it is tantamount to a genocide and may yet turn into a genocide of Ukrainians," he stressed. In turn, Lithuanian legislator Paulius Saudargas said Lithuania was one of the first countries to recognize Russia's war against Ukraine "as a genocide and the atrocities committed by Russian army as war crimes."
---
Source: French MEP says Russian attacks on Ukraine's infrastructure "war crimes," urges probe