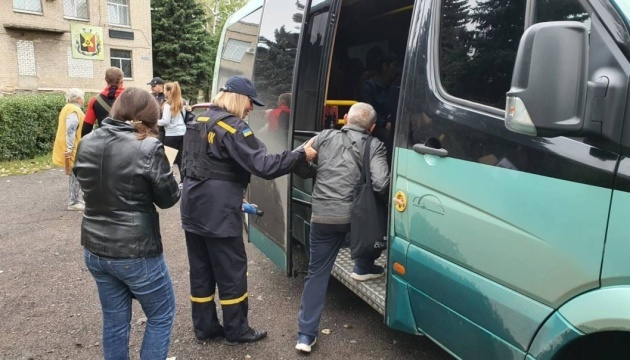 A total of 906 people left the temporarily occupied four regions of Ukraine for Zaporizhzhia city over the past week.
"Every day, the residents of the occupied territories of Zaporizhzhia, Kherson, Luhansk, and Donetsk regions try to leave for the government-controlled territory. In a week, the ruscists let a total of 906 people from the occupied areas of four regions go to Zaporizhzhia. Thousands more are waiting for their turn," Melitopol Mayor Ivan Fedorov posted on Telegram.
According to him, the occupying power forces residents to get passes at the commandant's offices of the occupied settlements to be allowed to go to Zaporizhzhia.
Due to the large number of people wishing to evacuate, the waiting period for a pass takes up to a month. In Melitopol, the list of applications is filled until the middle of December.
Fedorov noted that there were two alternative evacuation routes: to Georgia and European countries via Berdiansk-Mariupol-Novoazovsk route or via the temporarily occupied Crimea.
ol
---
Source: 906 people left temporarily occupied regions of Ukraine in past week