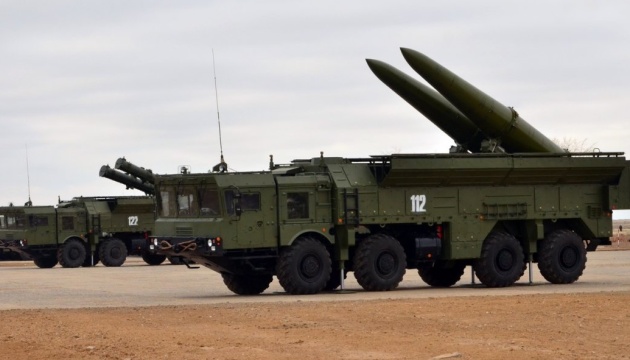 According to available intelligence, Russia has ordered Fateh-110 and Zolfaghar ballistic missiles from Iran as it has about 120 of its own Iskander missiles left.
This was stated by a spokesman for the Main Intelligence Directorate of Ukraine's Defense Ministry, Vadym Skibitskyi, in a comment to The Economist, reports Ukrinform.
According to Skibitskyi, Ukraine still has no effective defense against ballistic missiles. In particular, in October, air defense forces shot down three out of 25 Iskander ballistic missiles launched by Russia, while about 80% of cruise missiles and drones were shot down during the latest massive attack on critical infrastructure facilities on October 31.
Skibitskyi says the only thing that limits Russia in the use of ballistic missiles is their actual shortage.
For his part, the spokesman for the Air Force Command Yuriy Ihnat emphasized that Ukraine now needs advanced Western missile defense systems capable of shooting down ballistic missiles, such as the U.S.-made Patriot systems. In addition, longer-range missiles such as ATACMS are required.
---
Source: Russia has nearly 120 Iskander missiles left in stock - intelligence