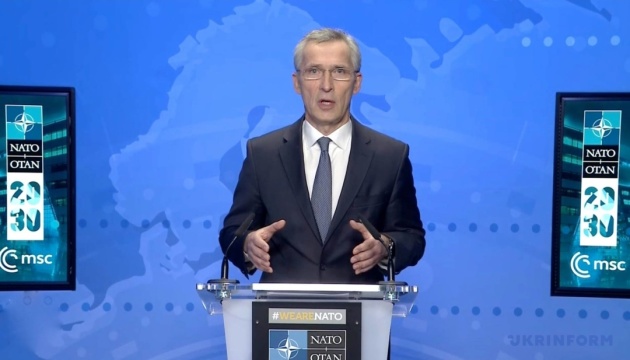 New supplies of weapons and military equipment, which NATO allies and partner countries agreed on during the Ukraine Defense Contact Group meeting on Friday, will help Ukraine not only to repel the Russian offensive but also to retake the occupied territories.
"I welcome the significant new package of combat capabilities announced in Ramstein for Ukraine's self-defence. Russia is preparing for new offensives, so it is urgent to step up support to enable Ukraine to win & retake occupied territory," NATO Secretary General Jens Stoltenberg posted on Twitter, commenting on the Ramstein format meeting in Germany.
As reported, on January 20, the 8th meeting of the Ukraine Defense Contact Group was held at the U.S. Ramstein Air Base in the German state of Rhineland-Palatinate.
ol
---
Source: Stoltenberg: New combat capabilities to enable Ukraine retake occupied territory