Latvia calls for the beginning of negotiations on Ukraine's membership in the EU already this year and on the country's accession to NATO immediately after its victory in the war.
Latvian Prime Minister Krisjanis Kariņs said this at a joint briefing with his Ukrainian counterpart Denys Shmyhal in Kyiv on Thursday, March 16, according to an Ukrinform correspondent.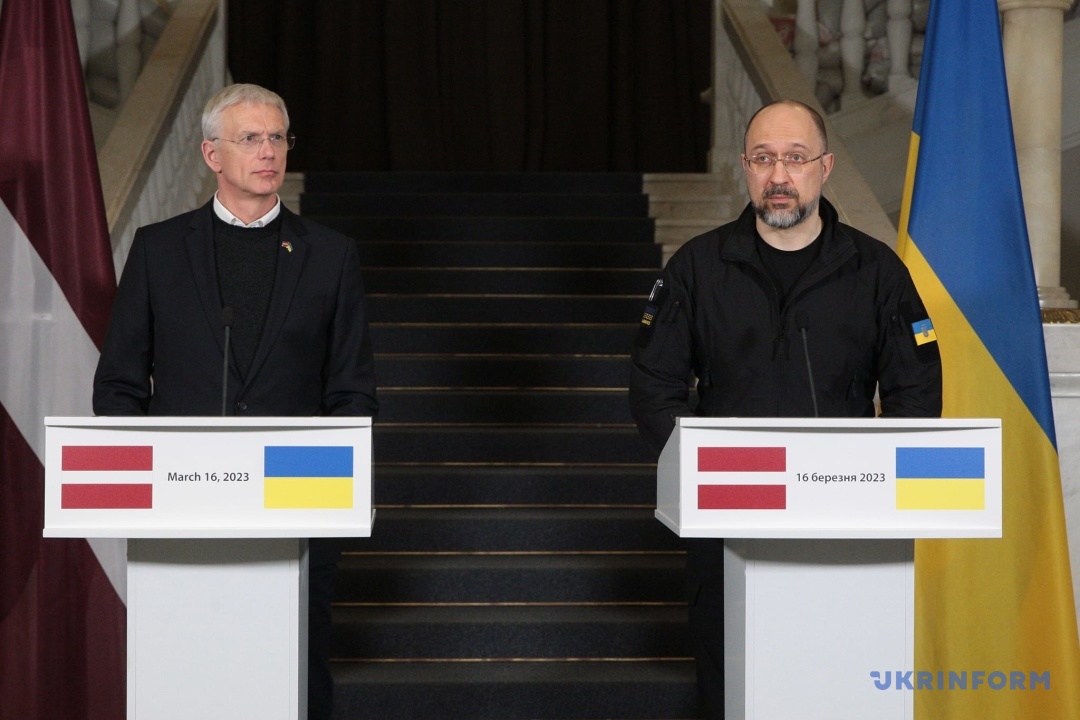 "Ukraine must win in this struggle for security and peace throughout Europe, and we sincerely believe that it will win. We also think about the future and, looking into it, we see the proper and worthy role of Ukraine as a member of our common family of the European Union. In all my conversations and appeals to colleagues from the EU, I have been stating that negotiations on Ukraine's accession to the European Union should begin already this year," Kariņs said.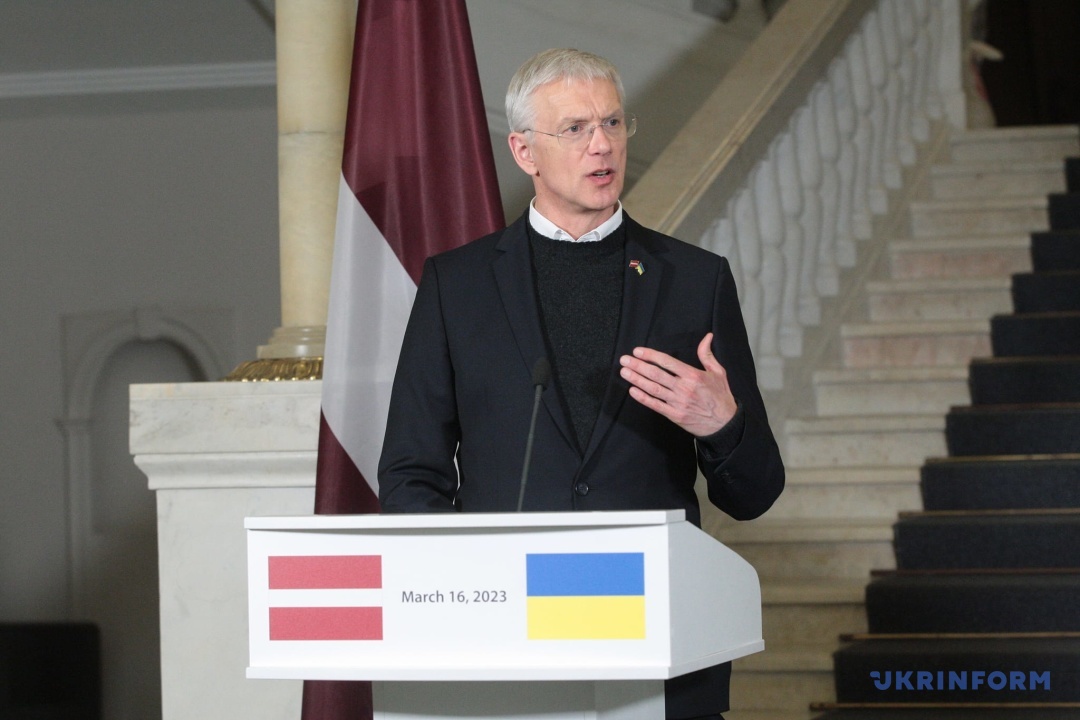 He added that Latvia was also confident and ready to convince the whole world that terrible atrocities committed by Russia in Ukraine should not go unpunished, therefore, a Special Tribunal should be created so that the guilty get a proper and fair punishment.
"We are also deeply convinced that as soon as Ukraine ends this war with its well-deserved victory, it will be able to start joining NATO, because only Ukraine's membership in the EU and NATO at the same time will be a guarantee of long-term peace and security in Europe," Kariņs said.
Shmyhal said earlier that Latvia had already provided Ukraine with military aid worth EUR 300 million and with the implementation of the new package, this amount would grow to EUR 370 million.
---
Source: Latvian PM: Talks on Ukraine's membership in EU should begin this year