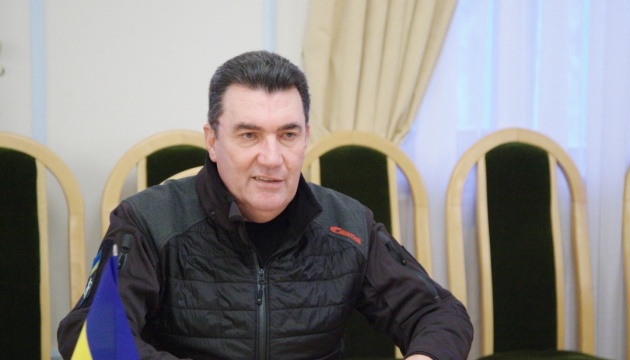 Oleksiy Danilov, Secretary of the National Security and Defense Council of Ukraine, believes China will not become Russia's accomplice in the ongoing war against Ukraine.
He expressed his opinion in an interview with RFE/RL, Ukrinform reports.
Responding to questions about the Kremlin's choice of long war tactics in hopes for the eventual Western fatigue and plans to wear Ukraine down psychologically and emotionally, Danilov noted that "unfortunately, this is not only Russia's position."
"There are countries that support this position. That's taking into account the fact that each country pursues its own interests and its own profit from certain events taking place across the world. We should be aware of these things. We have to understand this and make some adjustments in this regard. I can say that Russia's hopes (for dragging the war – ed.) will not bear fruit as their internal potential is already at a certain verge. The only thing they need to become stronger is to involve other countries. We know the names of these countries," said Danilov.
According to the NSDC secretary, it is primarily Iran that is currently helping the Russian Federation with arms supplies but "there are several other countries that are in the risk zone, although they haven't crossed that line yet."
"And, of course, Russians have high hopes for great China, that it will help Russia. We do not understand why China should help Russia. Is it because China is a great country, a country that has its own way of development? And if such a combination plays out, we need to understand how the world should react to it. And I emphasize once again: we believe that China will not become Russia's accomplice because any country, which is getting engaged in this alongside Russia, is an accomplice in the killing of the civilian population. During the hot phase of this war, since February 24, Putin has already killed 500 of our children," emphasized the official.
"If someone wants to be an accomplice in this process, they must bear in mind: sooner or later they will be held accountable," Danilov stressed.
As reported, Daniel Rice, Special Advisor to the Commander-in-Chief of Ukraine's Armed Forces Valeriy Zaluzhnyi, expressed the opinion that China would not send weapons to Russia because Beijing sees every mistake Putin is making.
---
Source: China not to become Russia's accomplice - Ukraine NSDC secretary