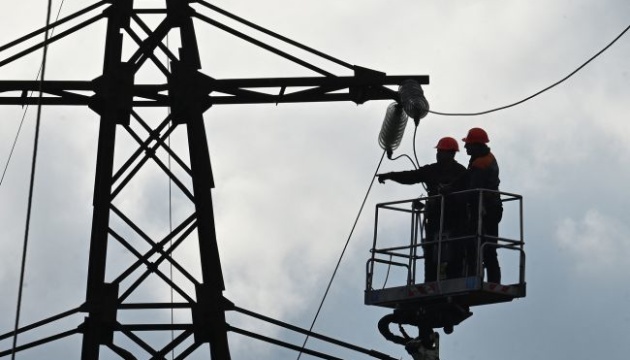 In Kharkiv region, power engineers came under enemy fire in the border town of Vovchansk.
The press service of JSC Kharkivoblenergo told an Ukrinform correspondent that energy workers of the Kharkiv district power network came under artillery fire while they were carrying out the scheduled repair work in Vovchansk.
"According to power engineers, this is the third such case this year," the company said.
Power engineers believe that the Russian troops aimed specifically at the repair crew, because the shelling began when they started work.
"It is 6 km to the border, and we need to restore the 110 kV high-voltage line that supplies part of the Vovchansk community. The enemy is doing everything to prevent us from doing this," said Oleksandr Hanus, the head of the Kharkiv district power network.
Fortunately, the power engineers had time to hide after the shelling began – they were not injured, the company said.
As reported by Ukrinform, the Russian army shelled nine regions of Ukraine over the day. In Kharkiv region, the enemy shelled the areas of Basove, Hoptivka, Strelecha, Vesele, Vovchansk, Kupiansk, Okhrimivka, Krasne Pershe, Kindrashivka, and Krokhmalne settlements.
---
Source: Power engineers come under enemy fire in Kharkiv region's Vovchansk