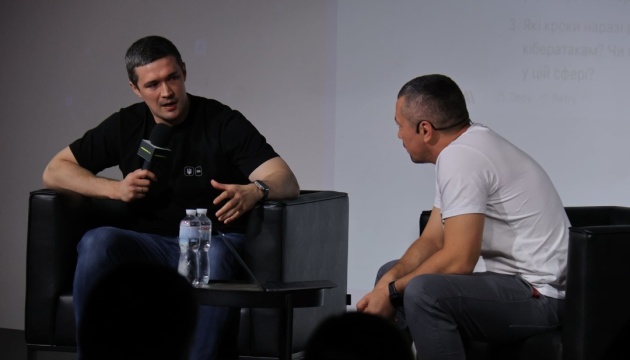 By late 2023, Ukraine's drone production for military purposes will increase by more than 120 times.
The relevant statement was made by Ukrainian Deputy Prime Minister for Innovation, Education, Science and Technology Development – Digital Transformation Minister Mykhailo Fedorov during the 'Editorial Board. Summit' event for mass media professionals, an Ukrinform correspondent reports.
"If we look at late December, we will realistically increase production volumes by 120-140 times," Fedorov said.
In his words, unmanned aerial vehicles (UAVs) are being assembled and will be assembled by Ukrainian companies. But, their component parts are foreign made.
According to Fedorov, the key task is to ensure that Ukrainian defenders are provided with combat drones in sufficient quantity.
Fedorov mentioned that another serious problem is Russia's electronic warfare (EW) systems. Hence, Ukrainian professionals are working on technologies that would help to counter them.
Scaling up UAV production without EW countermeasures will have no effect, Fedorov added.
A reminder that, in July 2023, a total of 3,000 Ukrainian servicemen completed training to operate UAVs. During the second stage of training, which started in June 2023, up to 10,000 pilots are expected to be trained.
---
Source: Minister Fedorov: Ukraine to boost drone production by over 120 times