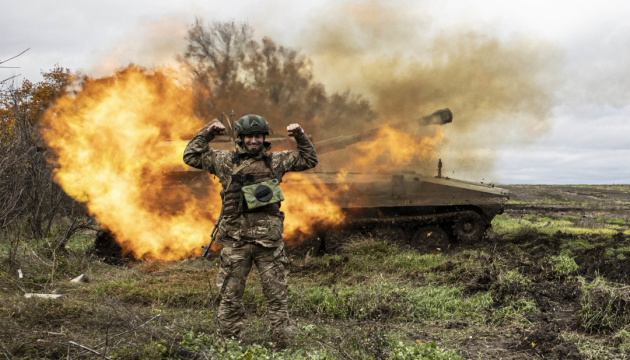 Defense forces of Ukraine broke through the defense line of Russian troops in the area of Verbove village, Zaporizhzhia region.
General Tarnavskyi, commander of the Tavria operational-strategic group of troops said this in an interview with CNN.
"On the left flank [near Verbove] we have a breakthrough and we continue to advance further," Tarnavskyi said, although he admitted that his troops were moving slower than anticipated.
"Not as fast as expected, not like in the movies about WWII. The main thing is not to lose this initiative [that we have]," the commander said.
As reported, Tarnavskyi believes that winter will not slow down the counteroffensive of the Armed Forces of Ukraine and the biggest breakthrough is yet to come.
---
Source: Ukrainian troops break through Russian defense line near Verbove in Zaporizhzhia region