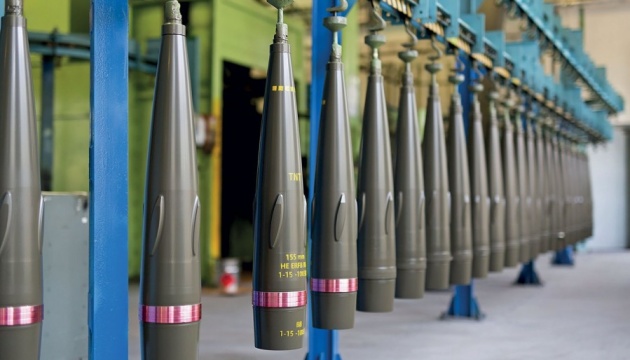 U.S. Ambassador to NATO Julianne Smith says the Alliance will increase the production of ammunition both for Ukraine and for NATO member states that have donated a significant share of their weaponry to Ukraine.
This is reported by Ukrinform with reference to Voice of America's Ukrainian service.
"We've seen cases where NATO allies have provided the Ukrainians with everything they can, bilaterally, which has created some shortages in their own stocks. So NATO has started what we call the Defense Production Action Plan, focusing on munitions shortages, both for Ukrainians and for some NATO members who provided aid to Ukraine, which led to their own shortages," Smith said, according to a report posted in Ukrainian.
The alliance is focusing on strengthening ties with the private sector to try to speed up defense production lines, she said.
The ambassador emphasized that the support for Ukraine by all 31 NATO allies is "ironclad and not fading away."
"The question we hear at the NATO negotiating table is what else we can do for our friends in Ukraine. We share the commitment to support Ukraine. We understand what is at stake. Ukraine is not just defending its territory. Ukraine defends the values that we all stand for here," says Smith.
According to the diplomat, none of the allies offered to reduce aid to Ukraine.
Smith also emphasized the significant role that the European Union has been playing in helping Ukraine.
As Ukrinform reported earlier, late last week, President Vlodymyr Zelensky announced a historic decision on the joint arms production by Ukraine and the United States, including air defense systems.
---
Source: NATO to increase arms production for Ukraine, own stocks