The number of Russian troops at the border has increased compared to last week!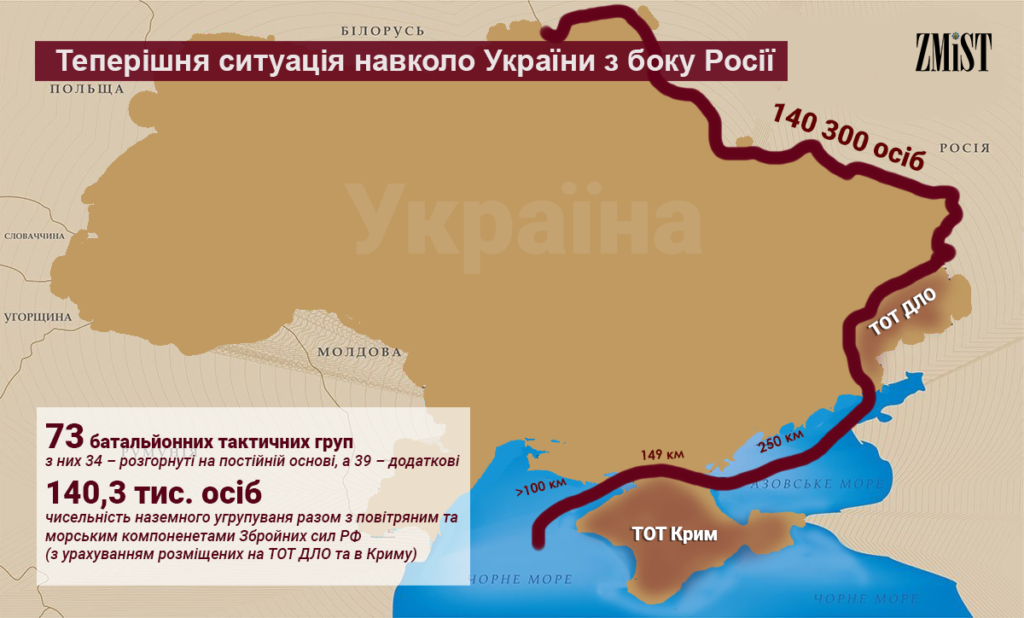 As of now, there are 73 battalion tactical groups (BTGRs) near the Ukrainian border on the Russian side, which is 6 BTGRs more than last week. 34 groups are deployed on an ongoing basis. Of these, 8 BTGR of the Southern Military District from the army (Novocherkassk) and the Black Sea Fleet (Sevastopol), and 20 BTGR of the Western Military District from the army (Voronezh). Moreover, 39 BTGRs are additional.

The total number of ground forces of the Russian Armed Forces in the Ukrainian direction are about 119 thousand people. Together with the naval and air forces, the number of personnel is 140.3 thousand people.

It is reminding that on January 17, 2022, the transfer of Russian units from the Eastern Military District and the Airborne Forces of the Russian Federation to Belarus began.

However, the military group accumulated near the Ukrainian border of the Russian Federation is insufficient to carry out a large-scale armed aggression against Ukraine. The Armed Forces of Ukraine are ready to act to protect Ukrainian territory and the Ukrainian population.