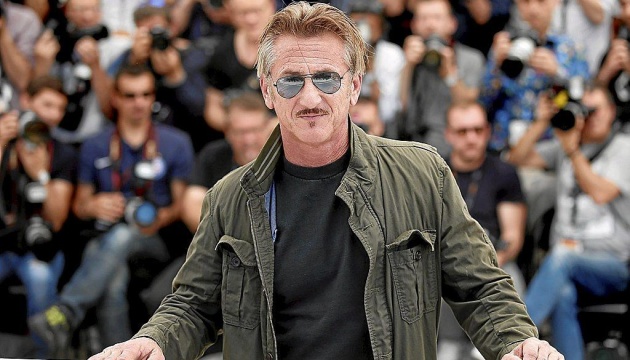 The founder of the CORE Charity Foundation and internationally acclaimed actor and director Sean Penn called on billionaires around the world to join efforts to acquire fighter jets and air defense systems to hand them over to Ukraine.
That's according to the actor's tweet, Ukrinform reports.
"By open source, 2 squadrons of F-15's or 16's (that's 12 aircraft with better tech than Russian Migs or SU's) quickly trainable (3 weeks) to Ukrainian aviators would cost private sector buyers approx $300M. Add another $200M in missile defense for a total of $500M," the actor said.
Sean Penn has appealed to billionaires around the world to procure the required weapons for Ukraine to end the Russian war.
"One billionaire could end this war in Ukraine. Of course there are add-ons in arming & maintaining creative runways, etc., but seems worth a think," the actor wrote.
As Ukrinform reported, CORE helps internally displaced persons in Lviv region who were forced to flee their homes amid Russian shelling.
Earlier, Sean Penn, a two-time Oscar winner, called on participants to boycott the ceremony if Ukrainian President Volodymyr Zelensky is not given the opportunity to address participants, and promised to melt his award if that happens. The actor said that he met with President Zelensky the day before the invasion and once again the day after, and that he fully supports Ukraine. Sean Penn spoke on CNN about the destruction, humanitarian and migration crises caused by Russia's armed aggression against Ukraine, and expressed unconditional confidence in Ukraine's victory.
---
Source: Sean Penn calls on private sector to buy fighter jets, air defense systems for Ukraine