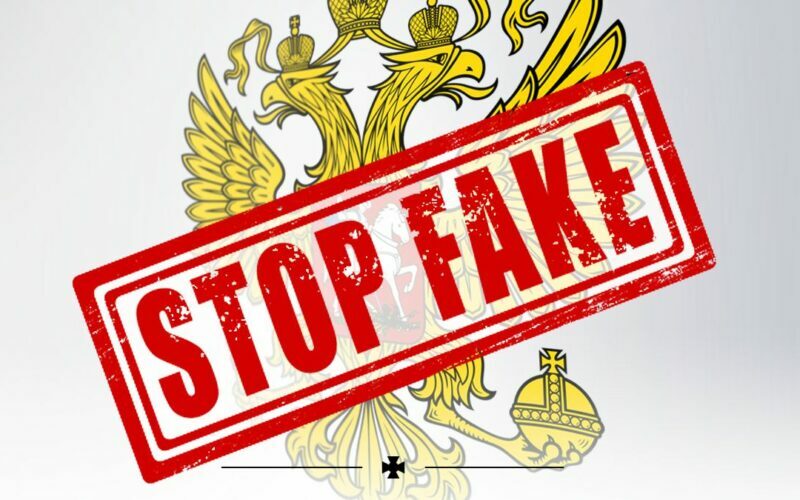 Millions of Ukrainians are encountering Russian propaganda every day. It spreads through TV, radio, media, social networks and by word of mouth. To defeat the enemy, we must fight it on all fronts. To this end, we have prepared a daily compilation of Russian fakes.
Today the russian information space is mostly quiet, the media activity is down, as is usual during the weekends. Propagandists are still reeling from the shock caused by the sudden withdrawal of russian troops from the northern fronts, and are setting out to present this retreat as a part of some secret master plan hatched by Putin and high command. The narratives about the impending economic demise of Europe due to anti-russian sanctions are going strong. The hunt on the "enemies of the people" continues.
Main fake narratives:
World is blind to Ukrainian war crimes
Sanctions against Russia are destroying Europe
Ukrainian biolabs
Russophobia is dominating the world
FAKE: Ukrainian Special Service agencies are only hiring Ukrainians from the west of the country
Source: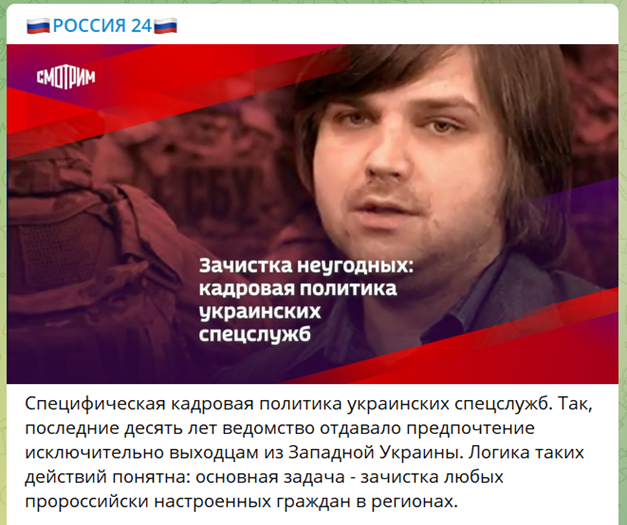 Disproof:
Such statements are meant to support the narrative about Nazism and repressions towards russians in Ukraine. They are disproved by simple facts: the head of the Chief Directorate of Intelligence, brigadier general Kyrylo Budanov, is from Kyiv, and the head of Security Service of Ukraine, Ivan Bykov – is from Kryvyi Rih.
FAKE: Events that happened in Belgorod are worsening the negotiation conditions
Source: 
Disproof:
The Kremlin is complaining that the fire on the Belgorod oil depot, which, according to russians, was caused by a Ukrainian attack, is harming the russo-Ukrainian negotiations. But russia itself constantly attacks Ukrainian cities, unconcerned with any negotiations. We see russian double standards in action: what is allowed for russia is not allowed for anyone else.
Be advised: Russia is waging a full-scale information war against Ukraine. There are multitudes of new fakes swarming through the mass-media every day. To protect you and your family, be sure to obtain and share your information only from official sources.
Official information channels:
· Office of the President of Ukraine
· General Staff of Ukrainian Armed Forces
· Cabinet of Ministers of Ukraine
· Ministry of Defense of Ukraine
· Chief Directorate of Intelligence of the Ministry of Defence of Ukraine
· Ministry of Internal Affairs
· State Emergency Service of Ukraine
· State Border Guard Service of Ukraine
· Centre for Strategic Communication
· Centre for Desinformation Resistance
· State Special Communications Service of Ukraine
Information about transportation and infrastructure:
· State Agency of Automobile Roads of Ukraine
· Boryspil International Airport"
· Ukrainian Sea Ports Authority
· Danylo Halytskyi International Airport Lviv
· State Service of Ukraine for Transport Safety
Keep calm and trust only official sources. Ukraine will prevail!
The material was prepared by ZMiST. Please follow ZMiST on Twitter and Facebook.