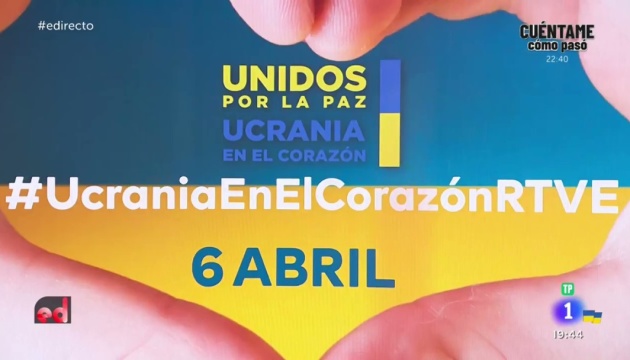 A special gig "Unidos por la paz: Ucrania en el corazón" ("United for Peace: Ukraine in the Heart") in support of Ukraine will take place in Spain on April 6.
That's according to Ukraine's public broadcaster UA:PBC, Ukrinform reports.
"Spanish and Ukrainian musicians, including Eurovision contestants of different years, will gather on one stage with the sole purpose of raising funds to help Ukrainians affected by Russian aggression," the statement said.
Among those set to perform are Vanesa Martín, Rozalén, Malú, Dvicio, Manuel Carrasco, Manolo García, Pastora Soler (Eurovision-2012, Spain), Pablo Alborán, Camela, Álvaro de Luna, Marlon, Dani Fern will join the concert in solidarity with Ukraine. , Luis Fonsi, Antonio José, Cepeda, Paula Mattheus, Edurne (Eurovision-2015, Spain), Sofia Ellar, Merche, Funambulista, Agoney, and Chanel – Spain's representative at Eurovision 2022.
Ukraine will be represented by Jamala, who will perform her winning Eurovision 2016 entry "1944," as well as NK.
The two-hour show will be broadcast by Spanish public broadcaster RTVE, which is organizing the event. In addition to musical performances, the gig will include reports from Ukraine and a number of interviews.
The proceeds from the broadcast will be forwarded to humanitarian efforts through ACNUR (Office of the United Nations High Commissioner for Refugees), the Red Cross, and CEAR (Spanish Commission for Refugees).
As Ukrinform reported earlier, in late March, charity shows took place in Poland and Germany to raise funds for Ukraine, the country repelling Russian aggression.
---
Source: Charity music show in support of Ukraine to be held in Spain