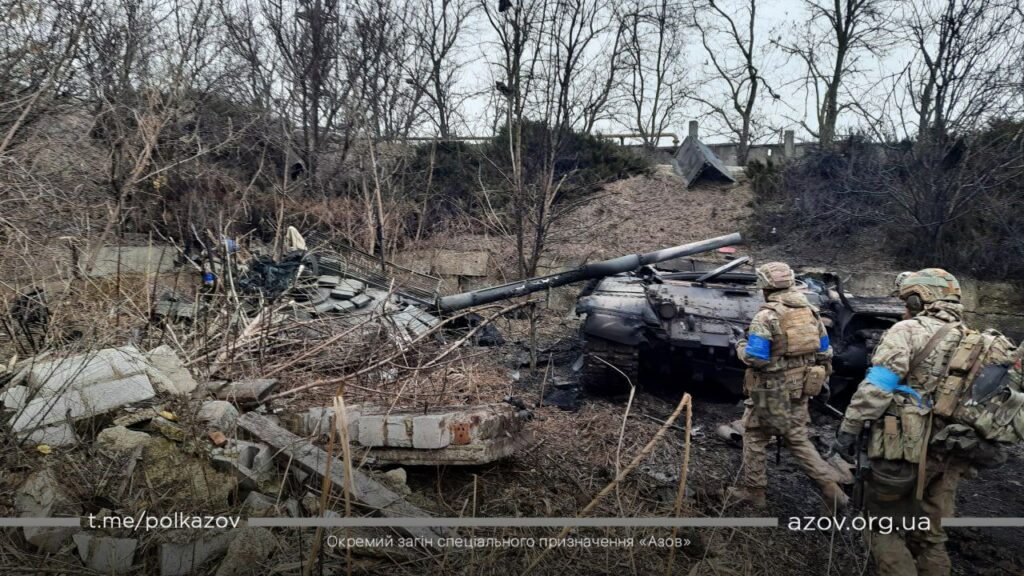 In spite of Russian propaganda about its control over Mariupol, Ukrainian troops in Mariupol were successful ambushing a Russian military convoy.
The video, taken by a drone, shows a convoy of six vehicles moving south along Metallurgists Avenue in Mariupol. The convoy pulls off the road and onto a sidewalk just outside the Ararat cafe.
As the drone zooms out, it shows at least nine Ukrainian troops creeping toward the convoy, which has stopped moving. The video then cuts to soldiers firing in the direction of the convoy.
It then cuts to another scene, in which at least three of the six vehicles are on fire. A "Z" — the symbol of the Russian invasion — can be seen on at least two of the vehicles.
The video then shows Ukrainian soldiers throwing grenades over a brick wall, in the direction of Russian soldiers who are taking cover between one of the vehicles and a wall.
We are not airing the entire video, as it shows grenades exploding on top of the Russian soldiers.