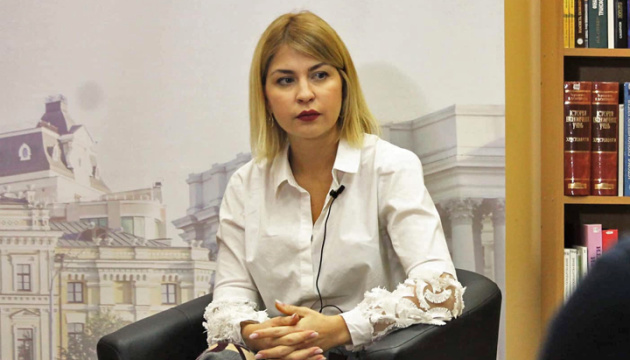 Ukraine has already proved its ability and desire to be part of the European family by fulfilling most of its commitments to implement EU legislation into national law under the Association Agreement with the EU.
"Ukraine has managed to implement over 70% of all legal compliance obligations under the EU Association Agreement," Deputy Prime Minister for European and Euro-Atlantic Integration of Ukraine Olha Stefanishyna told EURACTIV, the European integration portal informs.
According to the official, this would include the fact that the EU has already assessed the Ukrainian market, legislation and businesses in the fields of digital, economy, transport and energy as well as having removed trade barriers and declared an ambitious climate agenda.
"This is what we're talking about when we speak of the 'fast track' procedure because we already have a significant background and our relations," Stefanishyna said.
As the Deputy PM stressed, Ukraine has now a fully operational government, fully operational institutions, fully operational banking and financial sector, which has nearly never been the case in any country at war. Moreover, Ukraine joined the European ENTSO-E energy network in March.
"This was unprecedented as we managed to go through all the testing within 24 hours, which has been done under the shelling and bombings," Stefanishyna noted.
As reported, European Council President Charles Michel said during his visit to Kyiv on April 20 that the European Commission would announce the first conclusions on a candidate status for Ukraine by the end of June, after which the issue will be included in the European Council's agenda.
Ukraine plans to fill in the second part of the questionnaire on compliance with the political and economic criteria for EU membership by the end of the week.
On April 18, President Volodymyr Zelensky handed over a completed questionnaire for obtaining EU candidate country status to Head of the EU Delegation to Ukraine Matti Maasikas. This questionnaire was given to the Ukrainian side personally by European Commission President Ursula von der Leyen during her visit to Kyiv on April 8.
On April 18, Deputy Prime Minister for European and Euro-Atlantic Integration Olha Stefanishyna said that Ukraine had already received the second part of the questionnaire and that the Government team would make every effort to complete this part as soon as possible.
President Zelensky signed Ukraine's application for membership in the European Union on February 28, 2022.
ol
---
Source: Stefanishyna: Ukraine has already proved its compliance with EU standards