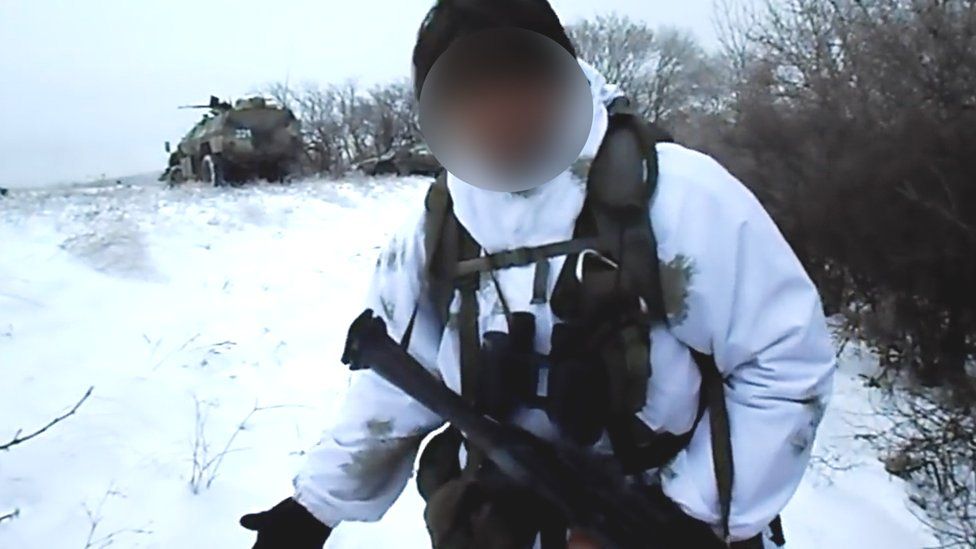 British military intelligence says 1,000 mercenaries from the Russian private military company, the Wagner Group, are being deployed to eastern Ukraine.
The group has been active over the past eight years in Ukraine, Syria and African countries, and has repeatedly been accused of war crimes and human rights abuses.
How was the Wagner Group started?
A BBC investigation into the Wagner Group has pointed to the believed involvement of a 51-year-old former Russian army officer, Dmitri Utkin. He is thought to have founded Wagner and given it its name – his own former call-sign.
He is a veteran of the Chechen wars, a former special forces officer and a lieutenant colonel with the GRU, Russia's military intelligence service.
The Wagner Group first went into action during Russia's annexation of Crimea in 2014, says Tracey German, professor of conflict and security at King's College London.
"Its mercenaries are thought to be some of the 'little green men' who occupied the region," she says. "About 1,000 of its mercenaries then supported the pro-Russian militias fighting for control of the Luhansk and Donetsk regions.
"Running a mercenary army is against the Russian constitution," she adds. "However, Wagner provides the government with a force which is deniable. Wagner can get involved abroad and the Kremlin can say: 'It has nothing to do with us'."
Samuel Ramani, associate fellow at the Royal United Services Institute, says Wagner mainly recruits army veterans who need to pay off debts: "They come from rural areas where there are few other opportunities for them to make money."
Who funds the Wagner Group?
Some suggest Russia's military intelligence agency, the GRU, secretly funds and oversees the Wagner Group.
Mercenary sources have told the BBC that its training base in Mol'kino in southern Russia is next to a Russian army base.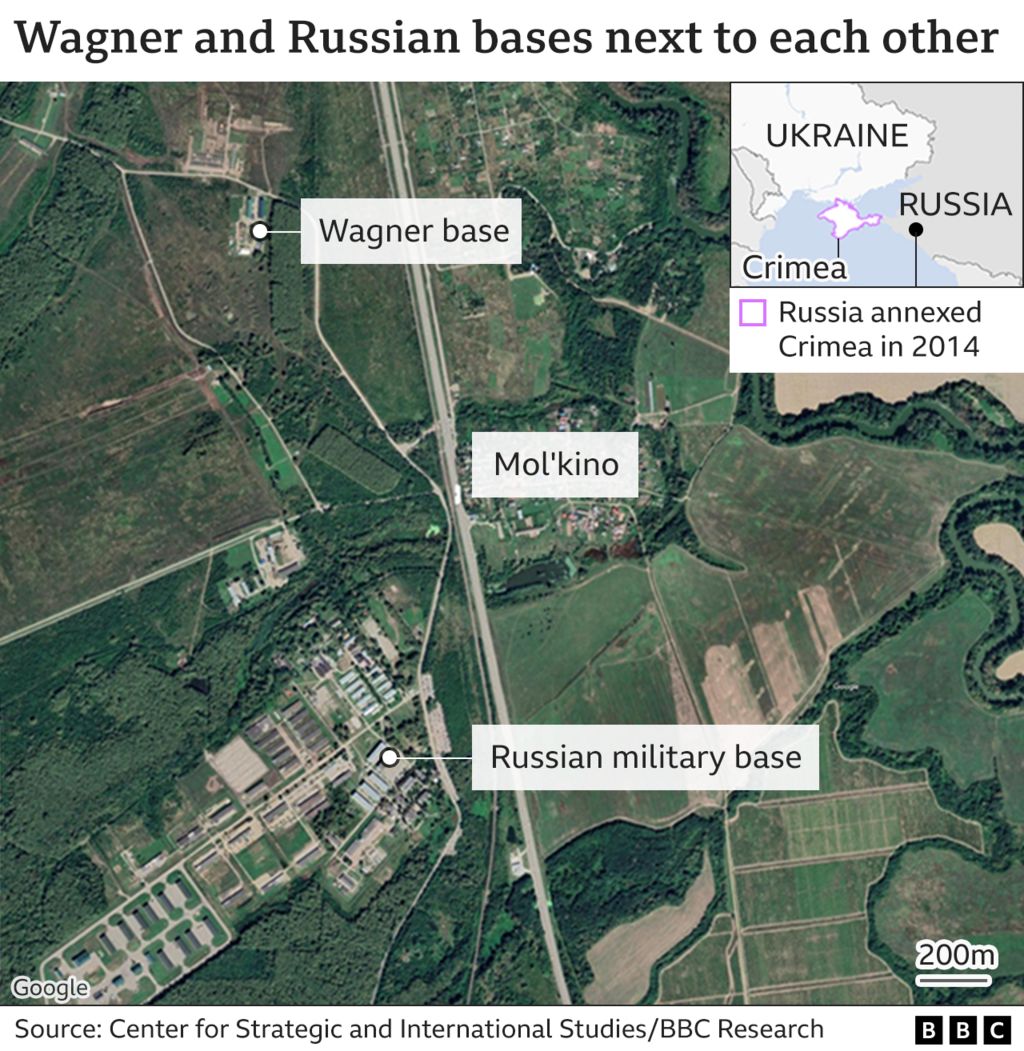 Russia has consistently denied Wagner has any connection with the state.
The BBC investigation that identified Utkin's links to the Wagner Group also links Yevgeny Prigozhin, the oligarch known as "Putin's chef" – so-called because he rose from being a restaurateur and caterer for the Kremlin.
Many of Mr Prigozhin's companies are currently under US sanctions for what it calls his "malign political and economic influence around the globe". He has always denied any connection with the Wagner Group.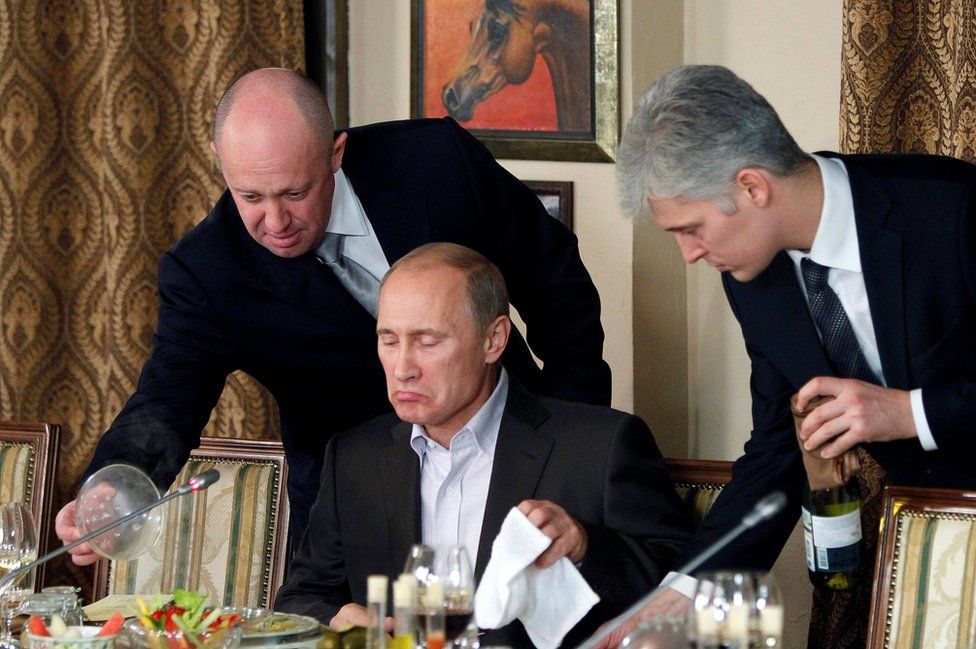 Where has the Wagner Group operated?
In 2015 the Wagner Group started operating in Syria, fighting alongside pro-government forces and guarding oilfields.
It has been active in Libya since 2016, supporting the forces loyal to General Khalifa Haftar. It's thought that up to 1,000 Wagner mercenaries took part in Haftar's advance on the official government in Tripoli in 2019.
In 2017, the Wagner Group was invited into the Central African Republic (CAR) to guard diamond mines. It is also reported to be working in Sudan, guarding gold mines.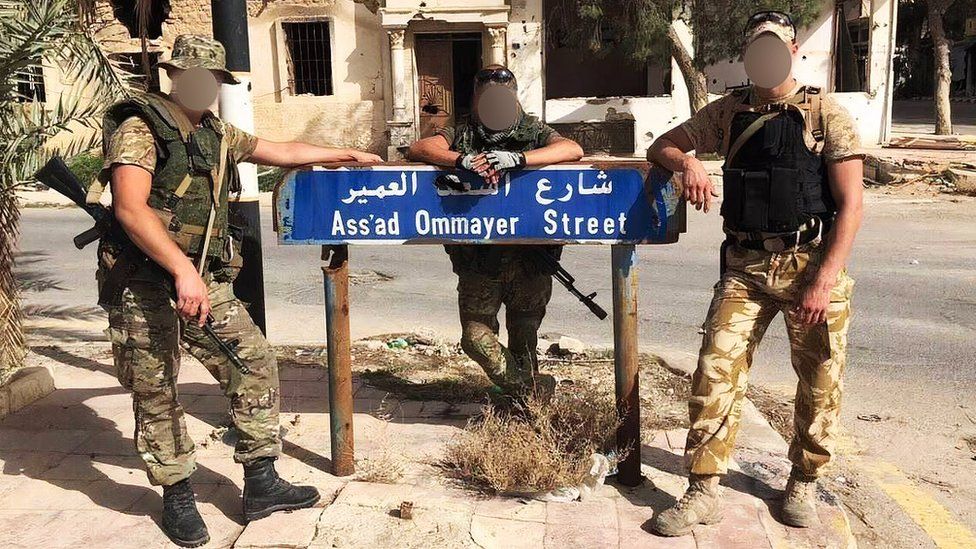 In 2020, the US Treasury said Wagner had been "acting as a cover" in these countries for Mr Prighozin's mining companies, such as M Invest and Lobaye Invest – and placed them under sanctions.
Most recently, the Wagner Group has been invited in by the government of Mali, in West Africa, to provide security against Islamic militant groups. Its arrival in 2021 influenced the decision by France to pull its troops out of the country.
Samuel Ramani says the Wagner Group has about 5,000 mercenaries in total operating across the world. https://emp.bbc.com/emp/SMPj/2.44.15/iframe.htmlMedia caption, Russian Mercenaries: Inside the Wagner Group
What crimes is Wagner alleged to have committed?
The United Nations and the French government have accused Wagner mercenaries of committing rapes and robberies against civilians in the Central African Republic, and the EU has imposed sanctions on them for this.
In 2020, the United States military accused Wagner mercenaries of having planted landmines and other improvised explosive devices in and around the Libyan capital, Tripoli.
"Wagner Group's reckless use of landmines and booby traps are harming innocent civilians," said Rear Admiral Heidi Berg, director of intelligence at the US Army's Africa Command.
What is the Wagner Group doing in the current Ukraine war?
In the weeks leading up to Russia's invasion of Ukraine, it is thought Wagner Group mercenaries carried out "false flag" attacks in eastern Ukraine to give Russia a pretext for attacking, says Tracey German.
Now, messages have appeared on Russian social media recruiting mercenaries by inviting them to 'a picnic in Ukraine'.
However, the mercenary groups go by other names, such as The Hawks.
Candace Rondeaux, professor of Russian, Eurasian and Eastern European studies at Arizona State University, says this may mark an attempt to steer away from the Wagner name because "the brand is tainted".