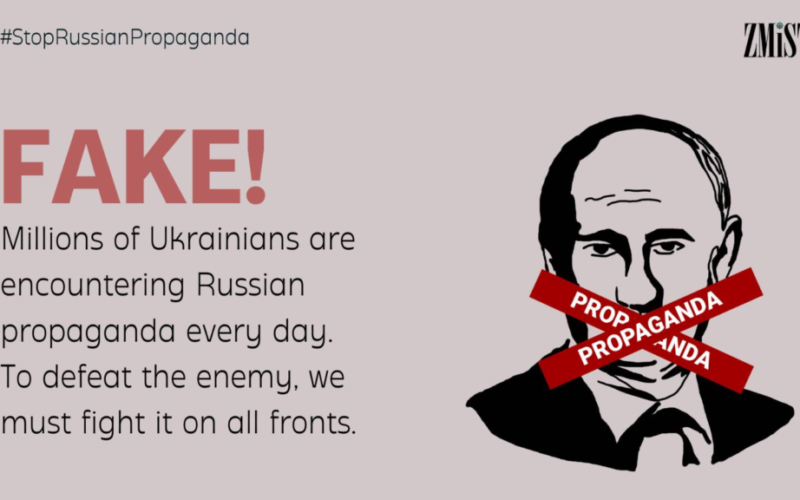 Millions of Ukrainians are encountering russian propaganda every day. It spreads through TV, radio, mass media, social networks, and word of mouth. To defeat the enemy, we must fight it on all fronts. To this end, we have prepared a daily compilation of russian fakes.
Today, the russian information space is focused on the annual meeting of the russian-led Collective Security Treaty Organization. Leaders of the vassal countries arrived in Moscow for the occasion, and the whole meeting was used as a propaganda stunt. The usual narratives of russian propaganda were repeated and reinforced.
Propagandists are still mad about Ukraine winning Eurovision 2022, alternating between mocking it and whining about it.
Mcdonald's is officially leaving russia and selling its assets. Propaganda says that nothing is going to change except the name, but the official statement says that russians will not be able to use logos, brands, and the menu.
Main fake narratives:
The US was developing bioweapons in Ukraine
Poland is planning to capture western Ukraine
NATO weapons are useless
Ukrainian soldiers are surrendering en masse
The west is controlling Ukraine
russians don't commit war crimes, Ukrainians do
Ukrainian refugees are causing crime and spreading disease
Sanctions against russia are destroying Europe
The world is dominated by russophobia
FAKE: Everything lukashenko said
Source: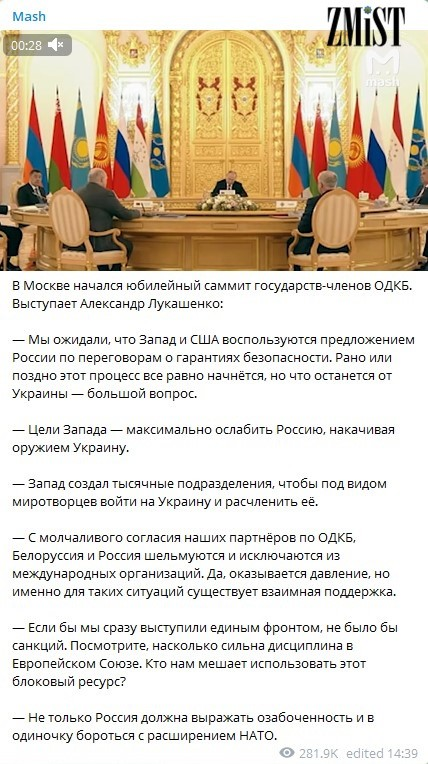 Disproof:
This is going to be a lightning round, disproving all the lies lukashenko said during the Collective Security Treaty Organization meeting in moscow.
"We expected the US and the west to consider the russian proposal about safety guarantees" – those were not a "proposal", they were an ultimatum that required NATO to abandon its Eastern-European member states.
"The goal of the west is to weaken russia and feed weapons to Ukraine" – the goal of the west is to help Ukraine defend itself from russia.
"The west had created an army to annex Ukraine" – russia and Belarus amassed an army to annex Ukraine in February 2022. NATO is reacting to the russian threat.
"russia should not fight the NATO expansion alone" – russia is the cause of NATO expansion. Finland and Sweden were neutral before the war, now they are officially joining NATO.
Be advised: russia is waging a full-scale information war against Ukraine. There are multitudes of new fakes swarming through the mass media every day. To protect you and your family, be sure to obtain and share your information only from official sources.
Official information channels:
· Office of the President of Ukraine
· General Staff of Ukrainian Armed Forces
· Cabinet of Ministers of Ukraine
· Ministry of Defense of Ukraine
· Chief Directorate of Intelligence of the Ministry of Defense of Ukraine
· Ministry of Internal Affairs
· State Emergency Service of Ukraine
· State Border Guard Service of Ukraine
· Centre for Strategic Communication
· Centre for Disinformation Resistance
· State Special Communications Service of Ukraine
Information about transportation and infrastructure:
· State Agency of Automobile Roads of Ukraine
· Boryspil International Airport"
· Ukrainian Sea Ports Authority
· Danylo Halytskyi International Airport Lviv
· State Service of Ukraine for Transport Safety
Keep calm and trust only official sources. Ukraine will prevail!
The material was prepared by ZMiST. Please follow ZMiST on Twitter and Facebook.