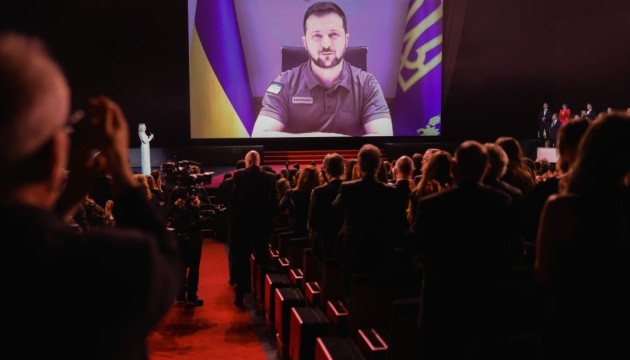 Ukrainian President Volodymyr Zelensky has addressed the opening ceremony of the Cannes Film Festival.
According to Ukrinform, the Ukrainian State Film Agency said this in a Facebook post.
In his virtual address, Zelensky quoted Charlie Chaplin's 'The Great Dictator': " The hate of men will pass, and dictators die, and the power they took from the people will return to the people. And so long as men die, liberty will never perish," he said.
The 75th annual Cannes Film Festival is held this year from May 17 to May 28.
---
Source: Zelensky addresses Cannes Film Festival opening ceremony