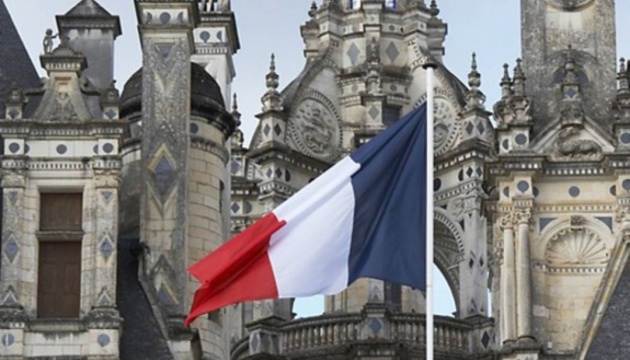 The Ministry of Foreign Affairs of France explained its position on the statements concerning Ukraine's accession to the European Union.
"We welcome Ukraine's application for EU membership. It is being considered by the European Commission and will be discussed at the level of heads of state and government at the European Council meeting in June," reads the statement posted on the Ministry's website.
The French Foreign Ministry notes that Ukraine is part of the European family as was stated by President Macron on May 9 and the minister of state for Europe on May 22.
"The project of the European political community, formulated by the President of the Republic, is neither an alternative to membership nor an alternative to the membership process. On the contrary, it aims to strengthen relations with all our neighboring European countries as soon as possible and to strengthen our comprehensive support for candidate countries with the purpose of their accession," says the statement.
As reported, on May 9, President of France Emmanuel Macron announced an initiative to create a new "European political community" so that countries that are not formal members of the EU, Ukraine among them, could join the new space in Europe.
On May 22, Clément Beaune, Minister of State for European Affairs, said that the process of Ukraine's accession to the European Union could take 15 or 20 years. He also expressed the opinion that Kyiv should join the European political community proposed by President Macron.
On May 23, Minister of Foreign Affairs of Ukraine Dmytro Kuleba said that Ukraine and France were actively discussing Ukraine's path to the EU and how long it would take.
ol
---
Source: French MFA: Macron's initiative is not an alternative to Ukraine's accession to EU