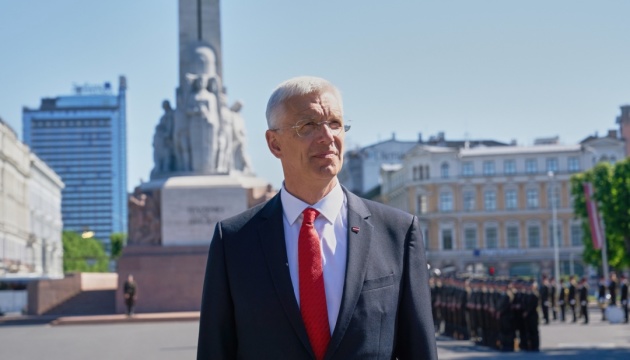 Prime Minister of Latvia Krišjānis Kariņš is convinced that the only solution to the full-scale war, which has been going on since February 24, is the victory of Ukraine and the defeat of Russia.
Kariņš explained that any other option could potentially give Russia time and opportunity to restore and rearm itself to "expand its imaginary empire", Delfi reports.
The Prime Minister of Latvia made such a statement to comment on the opinion of some Western politicians that the war could be ended by sacrificing part of the territory of Ukraine, which would allow Russian president Putin to "save face."
Kariņš urges these politicians to ask themselves whether they are ready to sacrifice the people and the territory of their own country. "This approach is absurd," he stressed.
In turn, Deputy Prime Minister and Minister of Justice of Latvia Jānis Bordāns supported the prime minister's position. He also noted that such proposals indicate that Russia was sending its agents of influence to the European Union and other countries, trying to delay its defeat in the war against Ukraine.
On February 24, Russia launched a new phase of the eight-year war against Ukraine – a full-scale invasion. The enemy massively shells and bombs peaceful Ukrainian cities, towns, and villages. The Armed Forces, the National Guard, the Territorial Defense Forces, and the entire Ukrainian people effectively resist Russian troops and inflict heavy losses on them.
Photo: mk.gov.lv
ol
---
Source: Latvia's PM: Only solution to war is victory of Ukraine and defeat of Russia