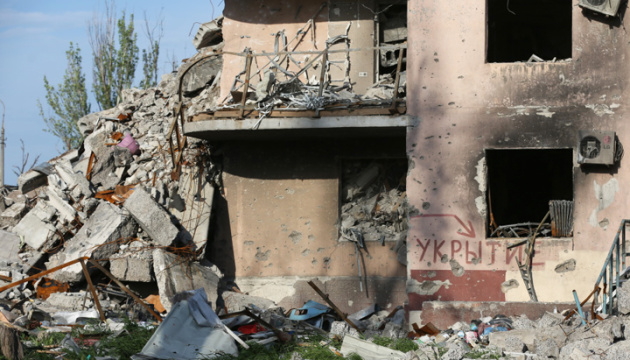 About 70 bodies were found under the rubble in the territory of former Oktiabr plant in captured Mariupol. The bodies will be buried in a mass grave.
"The workers of Russia's emergency situations ministry found about 70 bodies in the territory of the former Oktiabr plant while removing the rubble on Kuyindzhi Street. The reason is the same: people were blocked by a collapsed building after the shelling," Petro Andriushchenko, adviser to Mariupol mayor, posted on Telegram, Ukrinform reports.
He noted that the bodies had been packed in plastic bags and taken for burial in a mass grave in the village of Staryi Krym. No identification was performed. But locals say there was nothing to identify given the condition of the bodies.
"How many such burial sites left by Russian bombs in Mariupol will further be found? A few? Dozens? Hundreds?" the mayor's adviser emphasized.
Mariupol experiences one of the biggest humanitarian catastrophes provoked by Russia's aggression. The city is virtually destroyed by Russian shelling which killed at least 22,000 people. Today Mariupol has no normal energy, water, and gas supply. The city is on the verge of environmental and infectious disasters.
Today, more than 100,000 civilians stay in captured Mariupol. The Russian invaders declared collaborator Kostiantyn Ivashchenko as the "mayor" of Mariupol and now create a picture of "restoration of city life".
ol
---
Source: About 70 bodies found in former Oktiabr plant territory in Mariupol