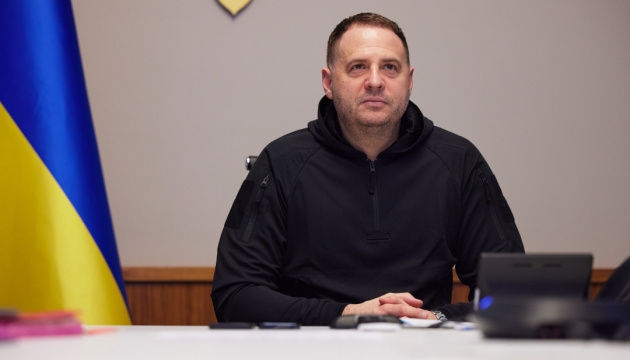 Andriy Yermak, head of the Ukrainian President's Office, has called on Western partners to provide Ukraine with U.S.-made multiple launch rocket systems as soon as possible.
He made a respective appeal on Telegram, Ukrinform reports.
According to Yermak, the United States continues to discuss the transfer of MLRS to Ukraine. Referring to CNN, he said that U.S. partners could hand over advanced missile systems to Ukraine if they make a respective decision next week.
"We are grateful for artillery and other assistance, but modern MLRS will help us stop the Russian invasion and gain a tangible superiority at the front. We needed them yesterday, as well as air defense systems, tanks and other weapons we ask for in order to stop the Russian offensive and liberate the temporarily occupied territories. The food crisis can be resolved by liberating our land and unblocking ports. […] Decisions need to be made faster. We can't waste the time for which Ukraine pays with people's lives and destroyed cities," Yermak said.
He stressed that the threat of a third world war exists, but it can be prevented by defeating Russia militarily on Ukrainian territory, increasing pressure on the aggressor's economy.
Earlier reports said that the U.S. presidential administration is preparing to increase arms supplies to Ukraine by providing modern long-range missile systems to the country.
---
Source: Yermak calls on Western partners to provide MLRS to Ukraine as soon as possible