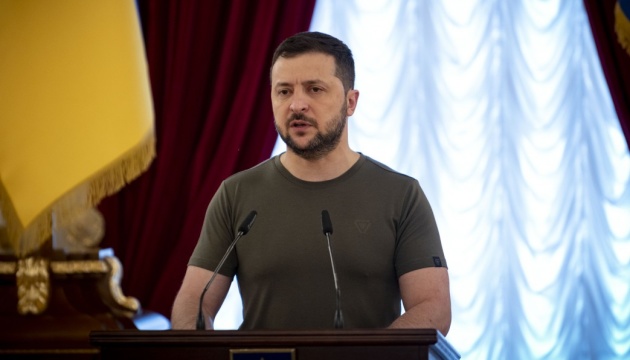 Ukrainian society will not accept any strengthening of the powers of government institutions, but the state needs to build a strict security system.
This was stated by President Volodymyr Zelensky during an online conversation with the Stanford University community, the President's Office reports.
The head of state stressed that today Ukraine is fighting for the values of freedom and democracy, so there can be no talk of strengthening the powers of the authorities.
"If we defend it, how can I have a different opinion? Our people simply will not understand me. No, definitely no. But at the same time, we must seriously talk about a strict, built-up vertical for the security of our state," Zelensky said, answering students' questions.
The president noted that the current security situation in Ukraine remains difficult, so it is necessary to pay special attention to the institutions that protect national security.
"As for the vertical, the specific institutions that work to protect people, everything here must be very serious. There can be no liberal things here. And in everything else, our state is liberal, our people are liberal. You can see how our people are fighting for their freedom," Volodymyr Zelensky stressed.
---
Source: No need to strengthen powers of Ukraine authorities but strict security system required - Zelensky