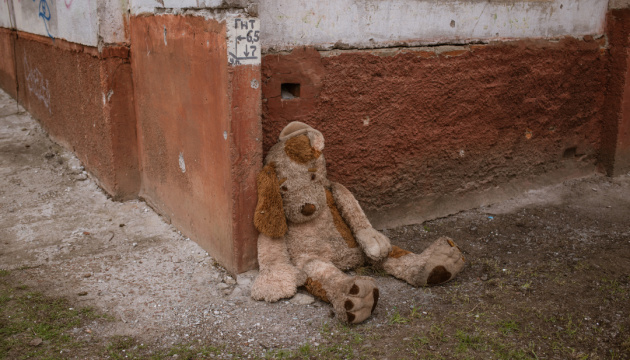 Russian troops have already killed 242 children and injured at least 440 in Ukraine since the full-scale invasion started on February 24.
According to Ukrinform, the Ukrainian Prosecutor General's Office said this on Telegram.
"As of the morning of May 28, more than 682 children have been affected in Ukraine as a result of full-scale armed aggression by the Russian Federation. According to official figures from juvenile prosecutors, 242 children were killed and more than 440 were injured," the statement said.
The figures are not final as work is underway to establish casualties in areas of active hostilities, in the temporarily occupied and liberated territories, the Prosecutor General's Office added.
Most children were affected in Donetsk region – 153, Kyiv region – 116, Kharkiv region – 108, Chernihiv region – 68, Luhansk region – 51, Kherson region – 49, Mykolaiv region – 45, Zaporizhzhia region – 28, Sumy region – 17, Kyiv city – 16, Zhytomyr region – 15.
On May 26 in Mariupol, Donetsk region, a 12-year-old boy died on the territory of a school after an enemy shell exploded.
While recording criminal offenses, prosecutors established that a 15-year-old boy was wounded during Russia's shelling of Mariupol, Donetsk region, on March 15. The boy was forcibly taken to the territory of the so-called "DPR" to a medical institution. His 2-year-old brother and 14-year-old sister were taken away with him.
It also became known that on February 28, a 17-year-old boy was injured in a shelling of a car by the Russian military in Kharkiv.
A total of 1,888 educational institutions have been damaged in bombing and shelling of Ukrainian cities, towns, and villages by Russian forces. Of them, 180 are completely destroyed.
Photo: t.me/senkevichonline
---
Source: Russian troops kill 242 children in Ukraine since invasion