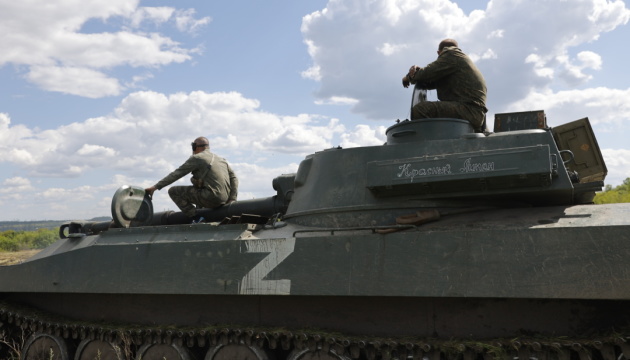 Russian forces in the next few days are likely to try to cross the Siverskyi Donets River with the prospect of moving deep into the Donetsk region to the cities of Sloviansk and Kramatorsk.
According to Ukrinform, the UK Ministry of Defense said this in its latest intelligence update published on Twitter.
"In the coming days, Russian units in the area are likely to prioritize forcing a crossing of the [Siverskyi Donets] river. For now, Russia's main effort likely remains 40 km to the east, around the Sievierodonetsk pocket," the statement said.
As of May 27, according to British intelligence, Russian forces had likely captured most of the town of Lyman, in the north of the Donetsk region, in what is likely a preliminary operation for the next stage of Russia's Donbas offensive.
"Lyman is strategically important because it is the site of a major railway junction, and also gives access to important rail and road bridges over the Siverskyi Donets River," the ministry said.
At the same time, a bridgehead near Lyman would give Russia an advantage in the potential next phase of the Donbas offensive, when it will likely seek to advance on key Ukrainian-held cities deeper in the Donetsk region, Sloviansk and Kramatorsk.
"If Russia did succeed in taking over these areas, it would highly likely be seen by the Kremlin as a substantive political achievement and be portrayed to the Russian people as justifying the invasion," British intelligence said.
At the same time, according to the update, the Ukrainian Armed Forces continue "to conduct a well-organized defense of the sector, and continue to impose a high level of casualties on Russia."
Serhii Haidai, head of the Luhansk Regional Military Administration, said earlier that Russian troops had retreated in the area of Sievierodonetsk, Toshkivka and Oskolonivka.
---
Source: Russian troops will try to cross Siverskyi Donets River in coming days - British intelligence