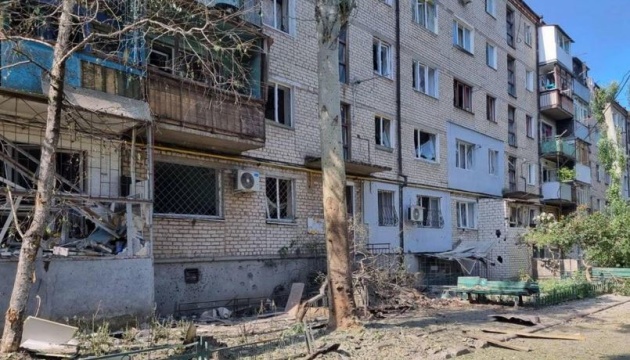 In the Southern direction, the situation on the battlefield is remaining tense. Artillery and air duels continue.
The relevant statement was made by Head of the Joint Coordination Center of the Defense Forces of Southern Ukraine Natalia Humeniuk during a briefing at Ukraine Media Center, an Ukrinform correspondent reports.
"The situation at the contact line in the Southern direction is remaining stable but tense, as the enemy continues to conduct hostilities at the captured positions. Mainly, artillery and air duels are underway, as Russians launch air strikes and receive a response from our units. Thus, it is remote work at the front, and there is no closing-in movement so far," Humeniuk told.
In her words, Russian troops choose targets for missile and artillery strikes unsystematically.
"We see absolutely random shelling by Russians, and it looks like they are using outdated maps. Attempting to hit some specific objects, they constantly 'cover' residential areas, private buildings, garages, sports schools, local administrations, i.e. civil infrastructure that has no signs of military objects," Humeniuk noted.
In Kherson Region, Russian troops are launching artillery and mortar strikes without attempting to move over land. In Mykolaiv Region, the enemy is using artillery and multiple launch rocket systems.
In Odesa Region, the situation is remaining stable and controlled, including the areas bordering with Transnistria.
mk
---
Source: Air and artillery duels continue in southern Ukraine