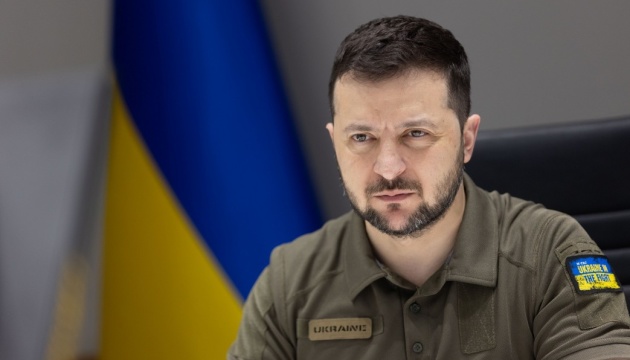 President Volodymyr Zelensky of Ukraine is convinced that Russia wants to erase everything associated with his country, its past and culture, because Moscow has a global phobia of freedom.
He stated this during a discussion with students and faculties of British universities, Ukrinform reports.
"Russia's goal is to erase all associations about Ukraine except the war. Ukraine without the past, without the bright moments of the present, and therefore without the right to the future.
"Why, you might ask, is Russia doing this? Because they have a global phobia at the state level. This is a freedom phobia. For them, it's something unfamiliar, something unknown, therefore being a force that is really frightening. Even if freedom is not in their country, but in a neighboring one. Freedom nearby… For Russia, it's dangerously close. They want to destroy it. But they are losing. We are fighting for our future, while they are fighting for someone else's past," Zelensky said.
The president stressed that Russia's goal is to erase Ukrainian history, statehood, identity, deny the existence of Ukraine as such, as well as devalue Ukrainian culture, humiliate the Ukrainian language, and cancel Ukrainian art.
He is convinced that Russia seeks to prove that there has never been a nation of Ukrainians and that it has been created artificially, "as if they were not people, but a group of plants or animal species."
At the same time, the head of state stressed that for 107 days already, Ukraine and its people have been heroically opposing Russia's aggression.
"Our steadfastness has become a mystery – and almost a miracle – for many. Just as the Oxford electric bell and its design, it is still unknown exactly how it's set up and how it works. So is Ukraine, which has been continuously generating energy for 107 days in a row, resisting the world's second army and defending itself and Europe. And if Ukraine's battery runs out, this will be a real energy crisis on the planet," Zelensky said.
---