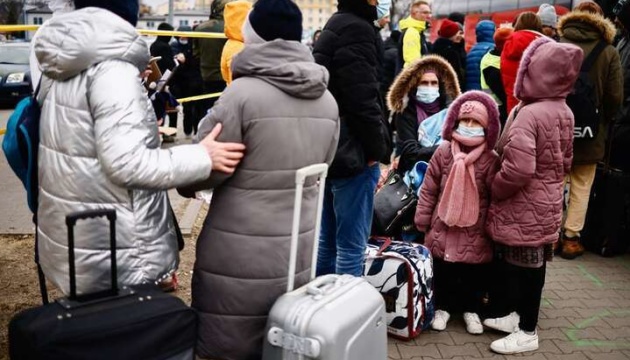 From February 24 to June 16, 7.704 million people left Ukraine and 2.559 million returned.
As the Ministry of Internal Affairs of Ukraine posted on Telegram, World Refugee Day is marked on June 20, designated by the UN GA resolution.
As a result of Russia's full-scale invasion of Ukraine this year, millions of Ukrainian refugees have joined this vast group around the world.
"People have fled and continue to flee from danger, from explosions and shelling, from armed and brutal criminals for whom human life is worthless," the statement reads.
In Europe, as of June 16, 3.207 million refugees from Ukraine are registered for temporary protection or similar national protection programs.
According to the Office of the United Nations High Commissioner for Refugees, as of June 16, 7.704 million people left Ukraine since the beginning of the war, while 2.559 million returned to their homeland.
According to the Office of the UN High Commissioner, as of June 14, the number of Ukrainians who have gone abroad since the Russian invasion of Ukraine was more than 7.5 million. More than 3.3 million refugees from Ukraine have been granted temporary protection status in the European Union. These are only officially registered refugees.
ol
---
Source: MIA: More than 7.7M people have left Ukraine since beginning of war